Welcome from the Publisher,
In 1989, the Wyoming Livestock Roundup launched in Worland, Wyo. Since that summer over 30 years ago, with the support of the agriculture industry, the Roundup has continued its tradition of supporting an industry vital to the economy in Wyoming and the surrounding region – agriculture. Today, the Roundup is a staple in Wyoming's farm and ranch households and agribusinesses around the region.
The Roundup publishes 52 weekly editions, along with special and feature editions throughout the year. Each week, the Roundup provides the region's only source of news tailored for the agriculture industry. From market trends and livestock management to public lands news and industry actions, our publication provides useful news for ranchers, farmers and the agribusiness community. Along with the latest news, we highlight the accomplishments of producers and offer positive, human-interest stories from across the region. Each of the region's major auction facilities, implement dealers and more advertise their latest products and sales in the Roundup. Our subscriber demographics provide a unique opportunity to reach a market seeking agricultural supplies, goods and services.
The Wyoming Livestock Roundup isn't just a business – we're an active, engaged member of the agriculture community in Wyoming and the region, and we strive to serve the industry in every way we can.
Dennis Sun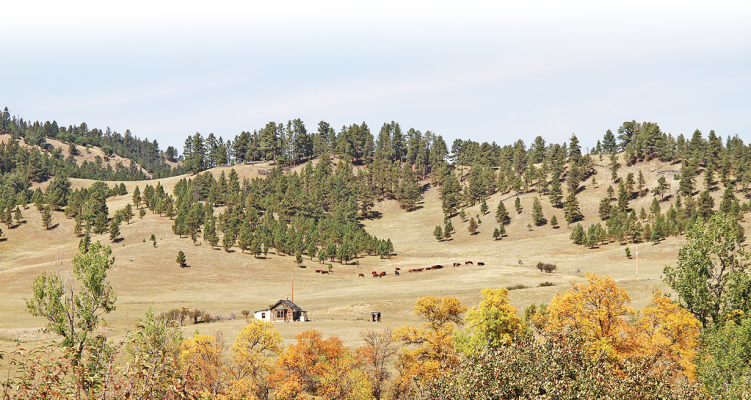 WYLR STAFF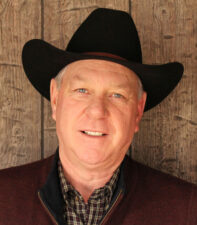 Dennis Sun, Publisher
Dennis, a fourth-generation rancher, has ranched all his life in central Wyoming. He, along with his wife Peggy, purchased the Wyoming Livestock Roundup in 2005. As well as operating the family ranch south of Powder River and publishing the Roundup, Dennis is active in numerous agriculture organizations around the state.
Brittany Gunn, Editor
Iowa native, Brittany Gunn, joined the Wyoming Livestock Roundup team as an editor.
Gunn graduated from Graceland University in Lamoni, Iowa with a bachelor's degree in Psychology and Human Services in 2017. After graduating, she began working as a social worker at a local nursing home in her community.  
Gunn was actively involved in 4-H and FFA as a child, showing horses, rabbits and cattle. Growing up on her family farm, she learned valuable life lessons including hard work, determination and responsibility. She credits these organizations and experiences for instilling a love for agriculture and the western lifestyle.  
Over the last several years, Gunn has volunteered her time in the rodeo community in several capacities. She loves the Cowboy State and is looking forward to expanding her connections amongst the ranching communities.  
Kaitlyn Root, Editor
Kaitlyn Root, born and raised in Minnesota, joined the Wyoming Livestock Roundup team as an editor.
Root enjoyed helping out on the family farm and being involved in FFA while growing up.
She graduated from North Dakota State University with a bachelor's degree in agricultural communication and a minor in animal science in the fall of 2021. She worked part time as a caregiver for people with disabilities while attending NDSU.
Root was an active member of the Saddle and Sirloin club and the North Dakota Collegiate Farm Bureau club on campus. Her experience with these clubs has helped Root become an advocate for agriculture.
Root is eager to learn more about ranching and the way of life in the Cowboy State.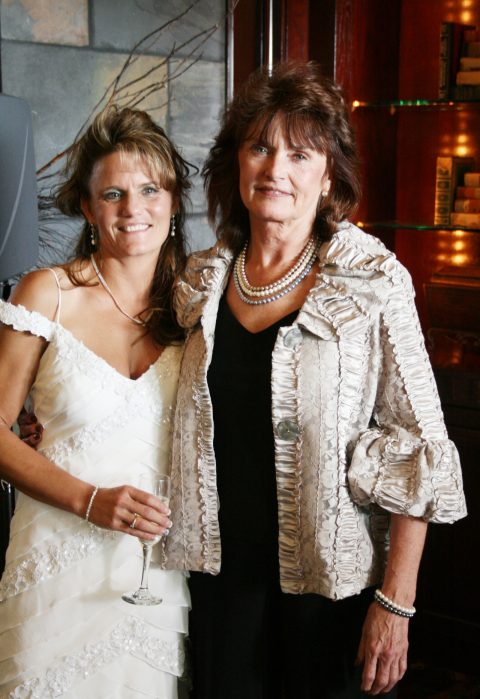 Jody Michelena, Advertising Director
Jody Michelena grew up in Greybull. Upon graduating from Greybull High School in 1967, Jody worked for Superior Oil in Casper. After Superior Oil moved to Denver, she worked for Sheehan Exploration and then Custom Energy Construction. Jody started at the Roundup in 2003 and currently works as the Advertising Director.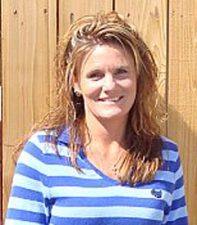 Denise Olson, Classified Sales Manager
Denise Olson is the Classified Sales Manager for the Wyoming Livestock Roundup. Denise is a Casper native and graduated from the University of Wyoming in 1994 with a Bachelors degree in animal science. Following graduation, Denise worked at her aunt and uncle's ranch while also running barrels professionally in the PRCA and WPRA.
In 2005, she joined the Roundup team, scouring the country for potential advertisers from her home-based office. After living in Texas and Colorado, Denise and her husband Darin, settled in Gillette along with their numerous pets.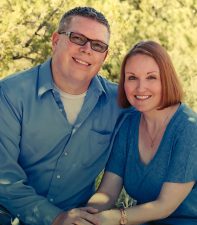 Candice Pederson, Production Coordinator
Candice will be responsible for the design and layout of the paper, as well as serving a key position in creating advertisements.
While growing up, Candice was interested in journalism and reporting, and even served as a reporter for the student newspaper at Scottsbluff High School. She attended Western Nebraska Community College, where she studied print journalism and later furthered her education with a bachelor's degree in broadcast journalism from Midland Lutheran College in Fremont, Neb.
Previously, Candice worked as a reporter and photographer at the Scottsbluff Star-Herald before she became the copy editor and page designer, as well as serving as the arts and entertainment editor and assistant weekend editor for the Daily Nonpareil, a newspaper based in Council Bluffs, Iowa. Eventually, she moved into a lead copy editor and page designer position for a creative services company before joining the Roundup team.
In her free time, Candice enjoys spending time with her husband, Doug, and their dog, Charlie and cat, Casey.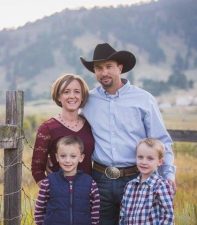 Curt Cox, Director of Livestock Field Services
Curt grew up south of Chugwater on his family's ranching operation. He attended the University of Wyoming earning a Bachelors degree in agricultural business with a minor in marketing. He joined the Roundup in 2002 as the Livestock Services Field Representative, helping seedstock producers market their annual sales and working as a ringman for many of his customers. Curt lives in Casper, along with his wife Diane and sons Carter and Cooper.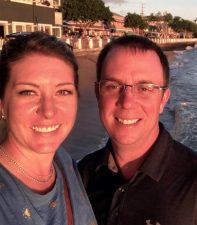 Andrea Zink, Accounting and Circulation
Andrea handles the accounting and circulation for the Wyoming Livestock Roundup. Being a Casper native, she grew up on the Sun Ranch west of Casper. She graduated from the University of Wyoming in 2005 with a degree in economics and finance. After working in the banking industry after college, she joined the Roundup in 2006. She and her husband Chris live in Casper with the office dog, Sadie.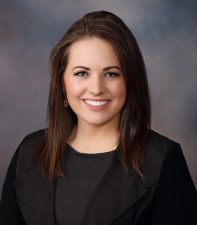 Calli Williams, Livestock Field Services Rep
Calli and her husband Tate, are Millennial Ranchers located near Mitchell, SD. They own TW Angus, which is a purebred Angus seedstock operation. They offer bulls for sale each spring via private treaty, and also market TW Angus to consumers. Calli and Tate have a 2.5 year old son, Jack, and are expecting baby #2 in August.
Calli's passion for agriculture started at a young age, as she was active in both 4H and FFA. Calli showed beef cattle, pigs and sheep during her 4H career and served as the first female President of her FFA Chapter. Calli continued her involvement and leadership in the beef industry as she served as the South Dakota Beef Ambassador (2009), competed for the title of Miss South Dakota (2012) with a platform of, "Be BOLD and ZIP into a healthy lifestyle with BEEF" and completed internships with both Zoetis and Certified Angus Beef. Calli currently holds leadership rolls for the Davison-Hanson Cattlemen's Association and the Young Cattlemen of South Dakota program.
Contact Us
The Wyoming Livestock Roundup office is open from 8 a.m. to 5 p.m., Monday through Friday. Feel free to call us at 307-234-2700. Please leave a message if it's outside of office hours.