Give Thanks to Agriculture: America's biggest feast wouldn't be possible without the nation's farmers and ranchers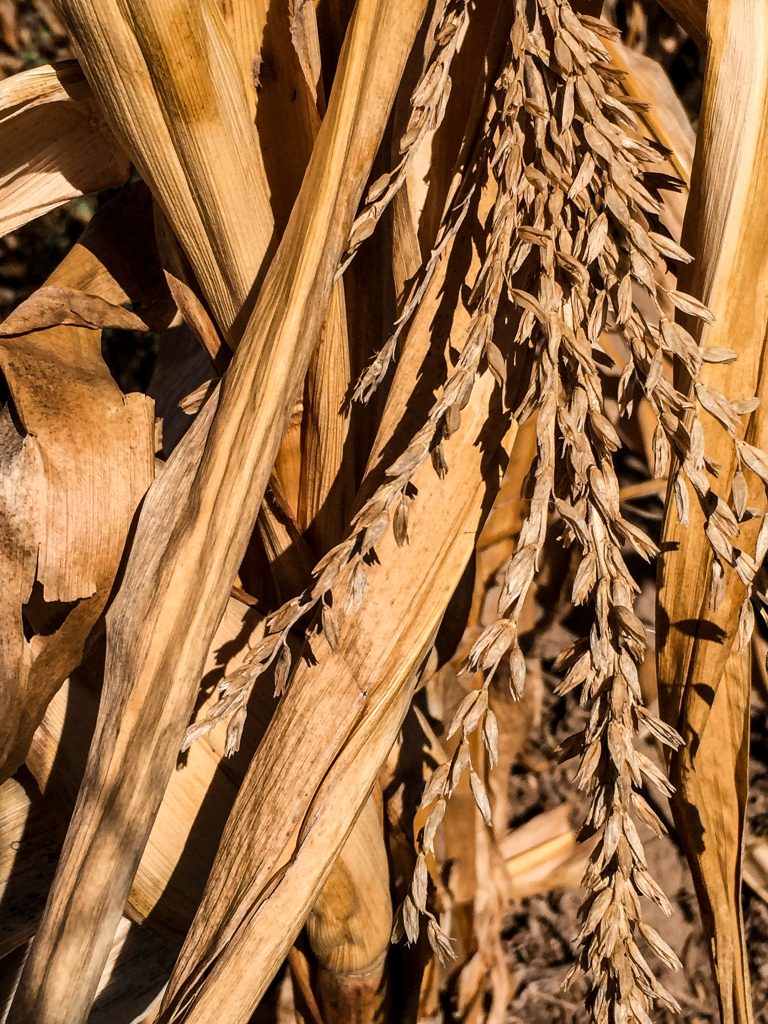 Every year, on the fourth Thursday of November, Americans from coast to coast gather to visit with friends and family, count their blessings and enjoy the biggest feast of the year.
Although traditions might look a little different at each kitchen table, the Thanksgiving holiday would not be possible without the nation's farmers and ranchers who work tirelessly year-round to put food on everyone's plate.
The first Thanksgiving
Like many holidays celebrated around the world, Thanksgiving has agrarian roots.
The first Thanksgiving was celebrated in 1621, when Plymouth colonists and the Native Wampanoag Tribe shared an autumn feast in celebration of the settler's first successful corn harvest.
According to History.com, after landing in the "New World," colonists endured a brutal first winter and many of them remained onboard the Mayflower, where they suffered from exposure, scurvy and outbreaks of other contagious diseases.
Only half of the original passengers and crew lived to see their first New England spring, and in March, they moved to shore where they were introduced to Squanto, a member of the Pawtuxet Tribe.
Squanto taught the settlers how to cultivate corn, extract sap from maple trees, catch fish and avoid poisonous plants. He also helped the pilgrims form an alliance with the local Wampanoag Tribe.
After their first successful corn harvest, under Squanto's mentorship, the settlers invited the Wampanoag to a bountiful, celebratory festival and feast.
"While no record exists of the first Thanksgiving's exact menu, much of what we know about what happened at the first Thanksgiving comes from Pilgrim Chronicler Edward Winslow," notes History.com.
Winslow wrote, "Historians have suggested many of the dishes were likely prepared using traditional Native American spices and cooking methods. Because the pilgrims had no oven and the Mayflower's sugar supply had dwindled by the fall of 1621, the meal did not feature pies, cakes or other desserts, which have become a hallmark of contemporary celebrations."
Meat and potatoes
Although individual traditions differ slightly, today's Thanksgiving holiday is still marked by a hearty feast, usually consisting of turkey, potatoes, cranberries, green bean casserole and pumpkin pie.
According to the U.S. Department of Agriculture (USDA), in 2021, farmers raised nearly 217 million turkeys and produced 5.6 billion pounds of ready-to-cook turkey – an average of 26 pounds of meat per bird.
In 2021, turkey production was worth an estimated $5.9 billion, and Americans consumed approximately 15 pounds of turkey per capita.
The top producing turkey state at this time was Minnesota with 40.5 million birds or 18.7 percent of the U.S. total, followed by North Carolina in second with 30 million and Arkansas in third with 27 million.
During this same year, the U.S. produced nearly 41 billion pounds of potatoes, a two percent decrease from the year before. The total value of potatoes sold in 2021 was $3.9 billion, an increase of seven percent from 2020.
Idaho led the nation in potato production, generating 32 percent of the nation's output, followed by the neighboring state of Washington, which produced 22 percent of the nation's potatoes.
A close cousin, the sweet potato, has gained recent popularity in the states.
In fact, domestic sweet potato consumption has grown significantly since 2000, and annual per capita consumption increased from 4.2 pounds in 2000 to 6.28 pounds in 2021, according to USDA data.
In 2021, the U.S. produced around 2.9 billion pounds of sweet potatoes, at a total of $680 million, with North Carolina leading the pack, producing 1.8 billion pounds or 63.5 percent of the U.S. crop.
California is the second-highest producing sweet potato state, generating 610 million pounds or 21 percent of the nation's production, and the remaining 15.5 percent was produced by Mississippi.
Fruits and veggies
Cranberries, another Thanksgiving staple, saw decreased production in 2021.
USDA notes cranberry production dropped from 7.8 million barrels – which hold 100 pounds of cranberries – in 2020 to 7.2 million barrels in 2021. This is a decline of 9.4 percent.
"This Thanksgiving mainstay is harvested from bogs covering 39,300 acres primarily located in two states," explains USDA. "In Wisconsin, farmers harvested 4.17 million barrels of cranberries in 2021, accounting for 59 percent of total production, and Massachusetts farmers produced 1.8 million barrels of cranberries, accounting for 25 percent of all production."
For many, green bean casserole usually graces the dinner table during the Thanksgiving holiday.
In 2021, the U.S. produced 15.1 billion pounds of green beans, with Wisconsin leading the pack at 669 million pounds. New York, Michigan, Oregon, Florida and Illinois all produced over 100 million pounds of the crop as well.
According to the USDA, in terms of area harvested, green beans were among the top three vegetables produced in the states, alongside sweet corn and tomatoes. In 2021, green beans sprawled across 173,200 acres; sweet corn over 356,700 acres and tomatoes over 269,900 acres.
Last but certainly not least, U.S. pumpkin production saw an increase in 2021, with production totaling 1.7 billion pounds.
"Production is dispersed through the U.S., with all states producing some pumpkins," notes USDA. "In 2021, Illinois produced 652 million pounds of pumpkins, more than the next five largest states in production combined."
As you sit down for a bountiful feast this Thanksgiving, don't forget to thank the nation's hardworking farmers and ranchers.
Hannah Bugas is the managing editor of the Wyoming Livestock Roundup. Send comments on this article to roundup@wylr.net.