Harvest outlook: Hay producers across the U.S. impacted by weather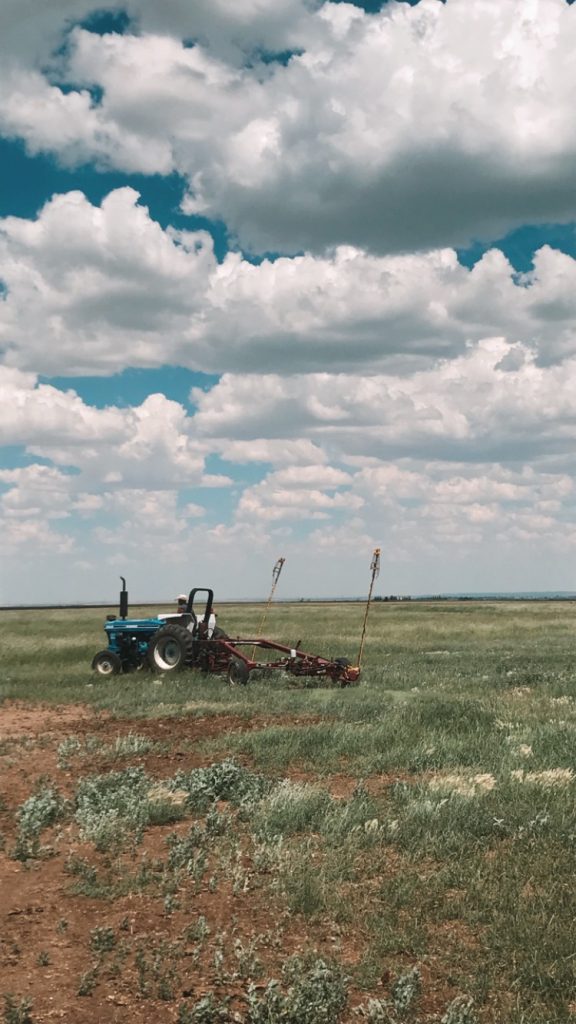 Impacted by challenging weather across the country, this year's hay crop has slowly evolved.
Mid-summer is usually when hay producers think about getting the most out of their second and third hay cuttings and maximizing forage growth during hot summer months.
However, heavy rains have delayed hay crops in some areas, significantly reducing market availability.
Some areas in the West have had decent haying weather and are finishing cutting their first crop, while other producers might have one less cutting due to a late first cut.
These key factors will impact hay prices, quality and supply and demand.
According to Valley Video Hay Markets Owner Barry McRea, good-quality hay inventory is very low. Excessive rains in the region have led to an abundance of low-quality hay with little demand for it, and good-quality hay is down 50 percent compared to last year.
Wyoming's market outlook
The foundation of small ranching communities in Wyoming is hay production. From the Big Horn Basin to the Eastern Plains of Wyoming, hay production ranks second only to beef cattle in terms of total production value, according to the Wyoming Hay and Forage Association.
Although Wyoming's climate, elevation and available water sources create a distinctive environment for producing high-quality hay for various livestock industries, this year's haying season has been volatile.
A July 20 U.S. Department of Agriculture (USDA) National Agricultural Statistics Service (NASS) report shows Wyoming's alfalfa cubes and sun-cured alfalfa pellets are selling steadily and trading $20 higher than earlier reports.
The first cutting of alfalfa is still delayed due to rain in many parts of the state, but some hay has reportedly been chopped earlier and sent to dairies or feedlots.
Other local producers are still waiting and hoping for the best, as the majority of hayfields are about three weeks overdue on being baled, which will overall shorten the growing season.
"The growing season in Wyoming started slow and will see a limit in the number of cuts this year," McRea states. "There will be tons of first-cutting alfalfa for sale this year, and it will likely go to a feedlot."
Several producers continue to seek a window where rain showers might stop so they can produce alfalfa bales, and other producers are concerned where they will find enough green, dry and non-rained on hay to fulfill orders.
U. S. market forecast
In Oklahoma, NASS reports limited demand is resulting in a slow hay trade and pricing is still uncertain in several parts of the state. Much of the state is struggling to get hay cut and out of the field, and many producers are still trying to rebuild their inventories from last year.
According to USDA's Agricultural Marketing Service (AMS), Nebraska and Kansas are trading alfalfa with prices ranging from $230 to $300 per ton.
AMS also reports Missouri's hay harvest is about 70 percent complete, and with pockets of drought across the state, good-quality mixed-grass round bales are running $150 to $200 per ton, or 60 percent higher than last June's range of $80 to $140 per ton.
The most recent NASS Crop Progress Report shows only 44 percent of the nation's pasture and range in good or excellent condition and 24 percent in poor or very poor condition, which is an improvement from last year's 43 percent in poor or very poor condition at this time in the season.
A lack of hay affects current need and year-long demand when grazing supplies are scarce, pushing prices high and leading to fierce negotiations between buyers and sellers this summer.
The USDA Direct Hay Report shows hay prices in Texas remain steady and are beginning to soften in some regions as pasture conditions improve.
With the first cutting on the ground, untimely rains are preventing some regions from harvesting their fields, causing hay to be classified as commercial cow hay rather than a higher-quality grade.
In a July 19 Progressive Farmer article written by DTN Staff Reporter Russ Quinn, University of Nebraska-Lincoln Extension Livestock Systems Educator Ben Beckman states, "We saw a decrease in standing hay supplies this year in Nebraska, so demand is going to be high the way it is, and continuing supply issues are not going to help the hay market."
"Long-term hay prices will most likely continue to increase. Looking into the fall, hay prices will probably increase as seasonal demand returns to the hay market," explains Rock Valley Hay Auction Owner Paul McGill of Rock Valley, Iowa in the same article.
"It's really hard to know what prices will be, come fall and early winter, but I think we are going to see higher prices through the Thanksgiving to Christmas timeframe as inventories could be considerably lower by then," McGill adds.
There is no perfect formula to predict hay prices when the market shifts from week to week, because it's not a perfectly standardized commodity.
The weather in Wyoming has been more cooperative for cutting, allowing for higher-quality hay overall. However, a severe heat wave overtaking several portions of the country is putting production and grassland at risk for decreased production.
Melissa Anderson is the editor of the Wyoming Livestock Roundup. Send comments on this article to roundup@wylr.net.