Stewart Select Angus: From Indiana to Montana, Midwest breeder finds success with performance-tested bulls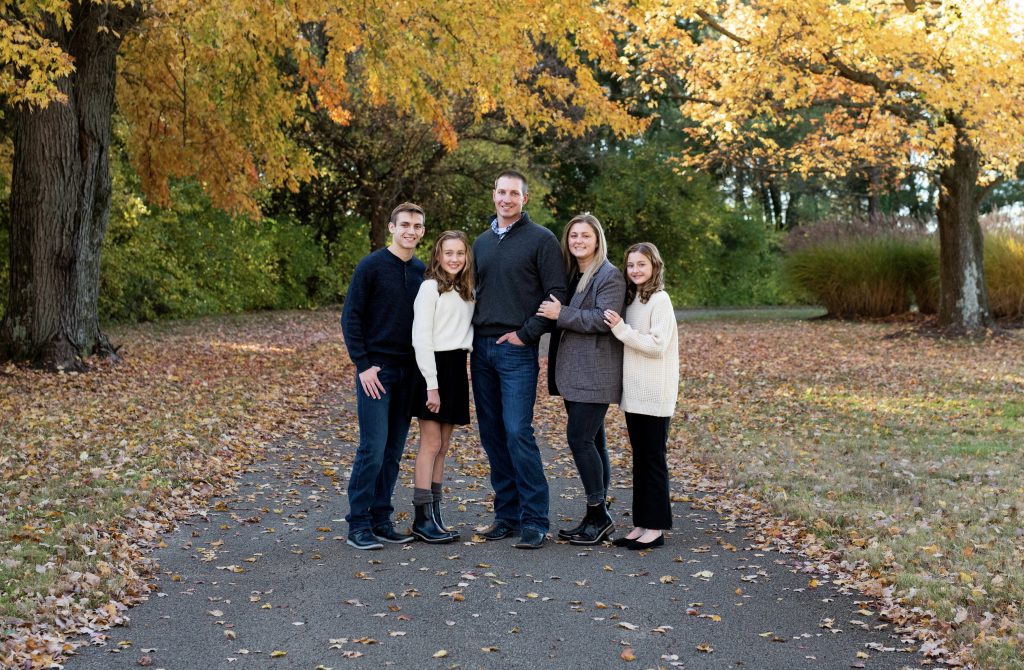 According to Andrew Stewart, current owner and operator of Stewart Select Angus, a renowned seedstock operation headquartered in Greensburg, Ind., the operation got it's start in 1955 with the purchase of 35 Angus cows to graze some newly acquired pasture and woodlands.
While trying to select which breed of cows to purchase, the Stewarts were drawn to Angus because of the availability to purchase an entire herd and because of the all-around adaptability and strength of the breed in many economically important traits.
In the beginning, the operation was focused on winning in the showring, but in the mid-1990s, the Stewart family pivoted their concentration to raising and selling bulls, specifically performance-tested bulls.
Today, Stewart Select Angus has found continued success in their seedstock operation, marketing top-notch genetics through their own annual sale, held the first Monday of April, as well as the Indiana Beef Evaluation Program and the Midland Bull Test.
Current cattle operations
Andrew notes Stewart Select Angus is currently home to about 200 registered Angus cows, which have been on a performance testing program since 1962. The operation is focused on making their cows do the work for them.
"They have to handle many stressors throughout the year, from mud in the spring, grazing fescue in the summer heat, foraging through acres of cornstalks in the fall, handling tough winter storms and temperature swings in the weather from week to week," Andrew states.
"If a cow doesn't perform, they find their way to the sale barn. It starts with the mother cow and only improves from there with growth, carcass, docility and many other traits," he continues.
Andrew also explains they frequently turn over their herd with new genetics, breeding 70 to 80 percent of the heifer calf crop and selling more of their bred, older cows.
"The goal of our operation is to raise bulls suited for the commercial cattlemen in Indiana and surrounding states. Those cattlemen are looking for better than average calving ease, good docility, adequate growth and at times, good carcass traits," he explains. "We want our cows to be a little more moderate but still be able to wean a calf weighing one-half of their body weight."
He continues, "I think one thing that makes our operation unique is our continued focus on capturing as many data points as possible to move our herd forward. Another thing I think makes us unique is our focus on breeding to bulls whose expected progeny differences are more moderate for mature size. We don't like to chase the super high growth cattle and make our cow herd one that will eat away at our customers' margins."
Marketing
performance-tested bulls
Years of focus on capturing these important data points and chasing the best genetics have made Stewart Select Angus incredibly successful in sire testing programs across the nation.
In fact, Andrew notes Stewart Select Angus bulls have found success through the Indiana Beef Evaluation Program and the Midland Bull Test.
He explains he started selling bulls through Midland in 2011 and was drawn to the program because it is one of the premier tests in the U.S.
"We wanted to expand our marketing footprint and see how our bulls stacked up against the best competition in the country," he says.
This year, Stewart Select Angus consigned 14 bulls at Midland Bull Test, and they had no problem stacking up against their competition. In fact, four bulls consigned by Andrew gained four or more pounds per day, and one of his bulls, lot 56, made the top 10 leaders board for Group 1 Class 2 Midland Bull Test (MBT) Index, with an MBT of 112.
"I try to make sure I send sire groups for those bulls to be evaluated together and to also make sure I'm sending bulls from some of my top cows," Andrew explains. "Having some of the top average daily gain bulls at Midland every year makes me proud of my breeding decisions."
Additionally, Andrew notes one of his proudest accomplishments is the performance he has seen from one, if not the best bull ever raised at Stewart Select Angus, S S Niagara Z29.
"Niagara won the get-of-sire for four consecutive winter tests," he says. "These bulls were out of my cows the first two years and out of other herds for the other two years."
Andrew's bulls, lots 55 through 68, will sell at the Midland Bull Test in Columbus, Mont. on April 7. More information on the Midland Bull Test can be found at midlandbulltest.com, and more information on Stewart Select Angus can be found at stewartselectangus.com.
Hannah Bugas is the managing editor of the Wyoming Livestock Roundup. Send comments on this article to roundup@wylr.net.