How Far We've Come: Vilsack reflects on innovation of ag during annual forum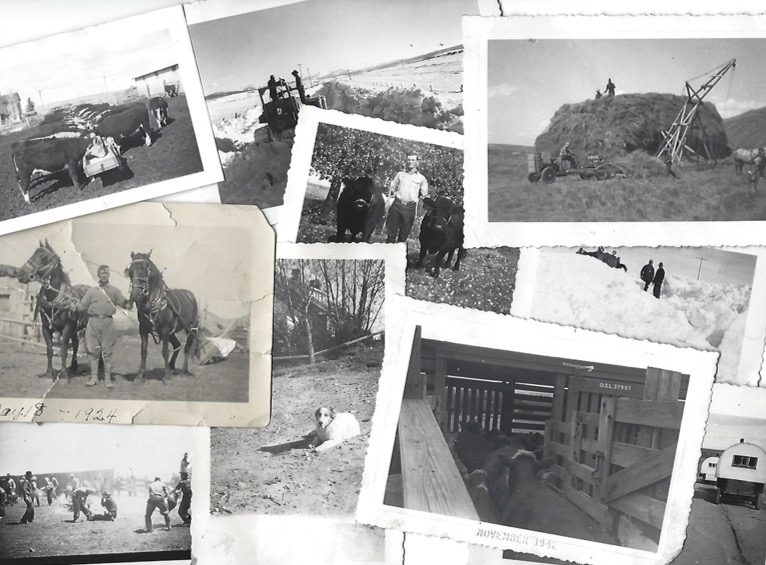 Arlington, Va. – During the U.S. Department of Agriculture's (USDA) 99th Annual Agricultural Outlook Forum, U.S. Secretary of Agriculture Tom Vilsack provided the keynote address.
The forum, held virtually Feb. 23-24, addressed topics such as food price and farm income outlooks, U.S. trade and the global marketplace, supply chain resilience, climate mitigation and adaptation, frontiers in agriculture production and technology and equity and inclusion.
With a theme of "Seeds of Growth Through Innovation," Vilsack noted the event reflected on innovation in agriculture and the industry's "truly remarkable" direct continuation of a long tradition throughout U.S. history.
Ag history
"This is a pivotal moment in agriculture, and we've had a number of pivotal moments in agriculture," said Vilsack.
He noted in 1862, in the midst of the Civil War, the president of the U.S. decided there was a need for the country to have a Department of Agriculture as well as a research unit so farmers, ranchers and those who lived in rural communities could proposer.
"He understood and appreciated that a democracy required a food-secure nation. He also understood the importance of research and making sure farms and ranches received information and knowledge. So, in addition to starting the department, he also had a vision of establishing our land-grant university system and Extension opportunities," shared Vilsack.
He further noted during the Dust Bowl and the Great Depression, Secretary of Agriculture Henry Wallace understood the importance of investing in conservation and the need for farmers and ranchers to have a stable income.
Therefore, Wallace created a supply management system, which was in place for nearly 60 years until Secretary Earl Butz took office. Butz understood world expansion and that the world needed more food production.
"Butz famously said he wanted farmers to plant fence row to fence row, and farmers did," explained Vilsack.
"The agriculture industry responded with extraordinary innovation and technology," he added. "In my lifetime, the productivity of American farmers has improved by 17 times. It's truly a remarkable story of innovation."
Challenges impacting ag
Continuing his history recap of the agriculture sector, Vilsack shared increased productivity resulted in the increased cost of seeding a crop which encouraged farmers to spread the cost over larger areas of land, ultimately impacting rural populations.
However, as the industry focused on productivity and innovation, it lost one of its most precious resources – topsoil.
Additionally, recent challenges have included a global pandemic, invasion and a year-long war between Ukraine and Russia, increased input costs for producers and weather challenges such as droughts, wildfires and fierce storms.
"We learned from the experiences of these challenges that American agriculture and our food system was extraordinarily efficient, but wasn't as resilient as we needed it to be," said Vilsack. "We rebounded from all of these conflicts and challenges, and over the last two years, we've enjoyed record farm income."
"The chief economist's recent report suggests we won't set a record this year, but it also suggests we will have higher income than the historical average," he added. "In fact, the past couple of years have beat the historical income by 50 percent."
He mentioned while historical income was noted, it's difficult to recognize who benefited.
"While we had record income, large commercial-sized operations did very well, and they should after investing a lot of time and energy in producing an extraordinary crop. However, the other 90 percent or so struggled," he said.
"We are at a pivotal moment. We have to ask ourselves a serious question about whether we want a system which continues to see further consolidation and the impacts this has on farmers, ranchers and rural communities, or whether we're innovative enough to figure out a new, different way – an expanded opportunity – so we have record income, one that is not shared by a few but by many," he continued.
Investing in new markets
Vilsack explained an innovative strategy for farmers and ranchers could include generating new markets and on-farm diversity.
"It's not just growing crops and selling them, or raising livestock and selling them, or receiving government payments," said Vilsack. "We can be innovative and creative enough to create additional profit opportunities."
Vilsack mentioned an early success in developing sustainable agriculture products is the U.S. Department of Agriculture's Partnership for Climate-Smart Commodities Program, which looks to expand America's climate-smart commodities, leverages the greenhouse gas benefits of climate-smart commodity production and provides direct, meaningful benefits to production agriculture, including to small and underserved producers.
"So instead of two or three ways to generate profit and income on an operation, we have five, six or seven different ways," he said. "Each farm becomes a center of entrepreneurship."
Additionally, he said funding and tools from the American Rescue Plan, Commodity Credit Corporation, the Bipartisan Infrastructure Law and the Inflation Reduction Act will allow the agriculture sector to rise to the occasion and "think anew."
"Now that small- or mid-sized operations can stay in business, they can adopt sustainable agriculture practices and produce renewable energy and fuel for the country so we're energy independent. This will help create lower costs for energy in their communities," he said.
"They can also create an opportunity for higher farm income, more rural jobs, better soil health, purer water quality and a stronger sense of community and connection," he added. "This is the future, and it's what we're investing in now."
Vilsack further mentioned investing in new markets and innovation, while still important, is not only about farmers' and ranchers' income, opportunities or entrepreneurship. It's also about the essence of this country.
"I know there are challenges out there, but I'm excited about the future," shared Vilsack. "If we do this right, we will continue to invest in multiple opportunities for farmers and ranchers to profit."
He added, "The seeds of innovation are all about creating new opportunities. The opportunity for growth comes down to these opportunities. And, I ask all of you to join us in making this happen because our farmers and ranchers need it, and our country depends on it."
Brittany Gunn is the editor of the Wyoming Livestock Roundup. Send comments on this article to roundup@wylr.net.