Ag Appreciation: University of Wyoming plans ag-related events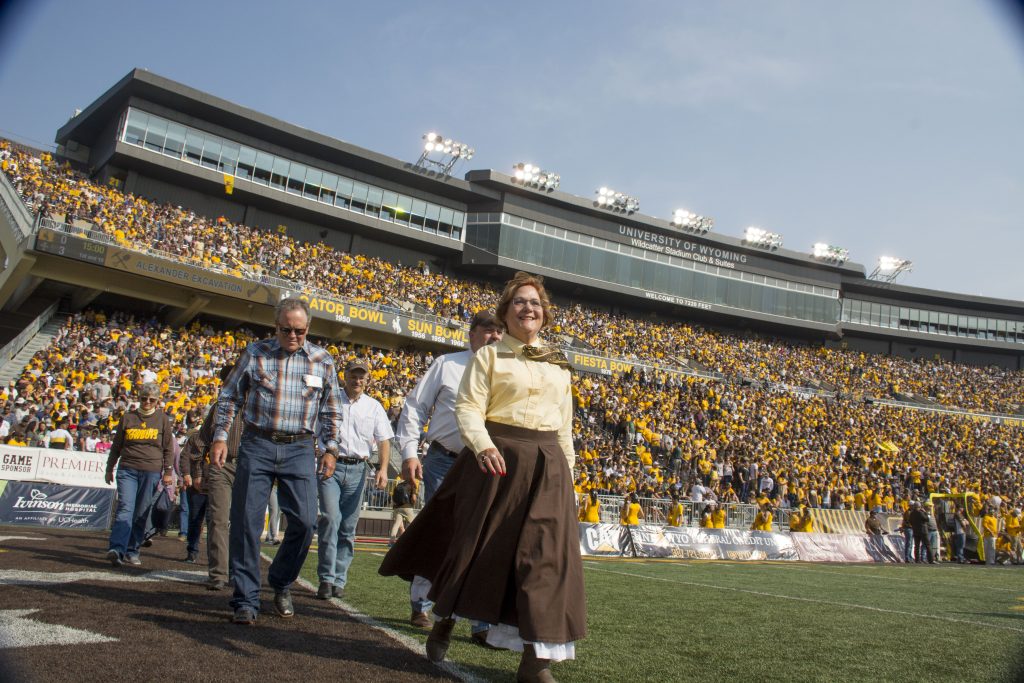 Laramie – The University of Wyoming (UW) will recognize agriculture during the Ag Appreciation Banquet and the Annual Ag Appreciation BBQ.
The Ag Appreciation Banquet will be held Sept. 29 at the Gateway Center in Laramie.
The 39th Annual Ag Appreciation BBQ is scheduled for Oct. 1, prior to the 5:30 p.m. kickoff of the UW versus San Jose State University football game.
Serving will take place from 2:30-5 p.m. in UW's Indoor Practice Facility in Laramie. Tickets can be purchased at the door, cash only. Prices are $15 for adults, $10 for ages six through 12 and free for children five and under.
The BBQ is staffed by members of UW student clubs and organizations.
"It's one of the students' biggest fundraisers for the year," says UW College of Agriculture, Life Sciences and Natural Resources Coordinator of College Affairs Kelly Wiseman.
Proceeds benefit registered student organizations and clubs in the UW College of Agriculture, Life Sciences and Natural Resources. Organizations include the Food Science Club, Pre-Veterinary Club, Wyoming Collegiate Cattle Association, Block and Bridle and the Collegiate Wool Growers Association.
Ticket sales also fund the Ag Day BBQ Scholarship. This scholarship is awarded to a UW student who helps staff the event.
Wiseman says the event is a great way to support UW students and give back to the community.
"When you buy a ticket to the BBQ, the money goes directly to our students for their different activities, clubs and organizations," says Wiseman.
"This event directly helps our students with their extracurricular activities and different clubs," she adds. "It's a great opportunity for the students and a wonderful learning experience as well."
To sponsor the event, call UW Office Associate Brendan Green at 307-766-4135. Football tickets can be purchased at gowyo.com/sports/2017/8/22/ticket-central.aspx.
Kaitlyn Root is an editor for the Wyoming Livestock Roundup. Send comments on this article to roundup@wylr.net.