Cowboy Culture: Annual Montana gathering shares Western history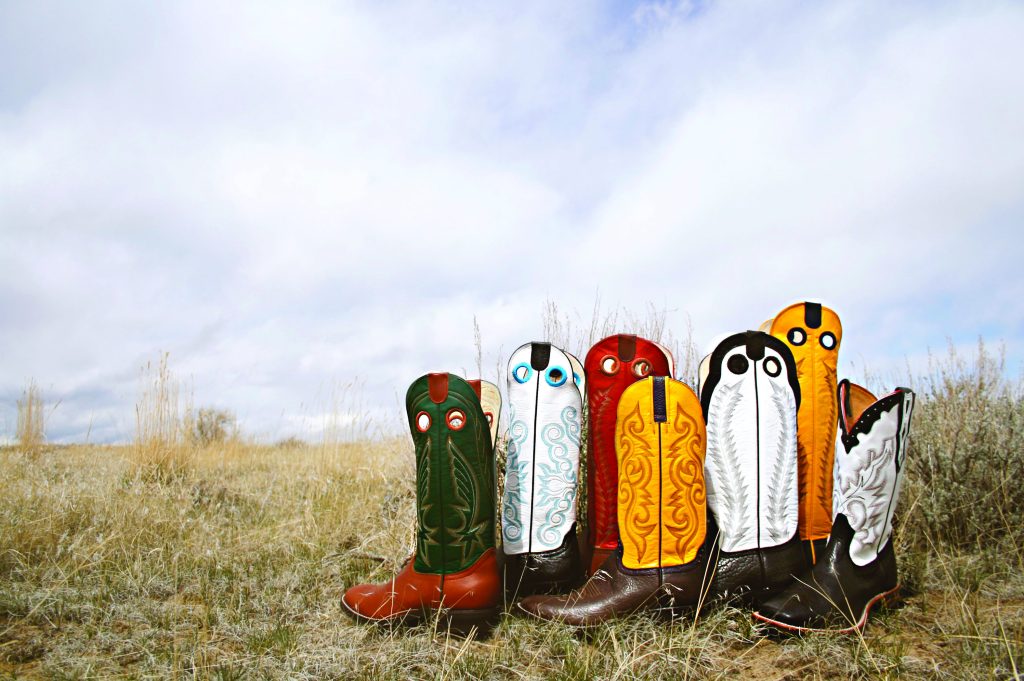 Western ranching lifestyle and the heritage of the American cowboy of the Upper Rocky Mountains will be celebrated at the 37th Annual Montana Cowboy Poetry Gathering and Western Music Rendezvous Aug. 11-14 in Lewistown, Mont. The four-day event includes a chuckwagon supper, talent showcase, Western art and vendor show, cowboy poetry, Western music sessions, cowboy poetry church and more.
Montana Cowboy Poetry Gathering Executive Director Karen Kuhlmann has been directing the event since 2004 and says the gathering is vital in keeping the Western cowboy spirit alive.
"I think it's really important for people in Montana who are modest and aren't braggadocios to take pride in their history," she says. "We should preserve, celebrate and share with others the history of the American cowboy."
American cowboy
Kuhlmann says many people around the world are fascinated with the history of the American cowboy.
"The history of the American cowboy of the Upper Rocky Mountain West is one of the most unique, romantic, heroic and inspiring histories of any locality in the world," she says. "All over the world, people love the American cowboy. A lot of people relate to the American cowboy because so many other countries have a strong agricultural basis like the American cowboy has."
The American cowboy and the Western way of life has been glamorized through Hollywood movies and books throughout the years, she says.
"People all over the world associate the U.S. with the cowboy spirit – someone who is resilient, tough, a problem solver, self-starter and a lover of nature," she says. "It really does exemplify some of the finest characteristics of America, especially the West."
Performers
Seventy cowboy poets, Western musicians and artists primarily from Montana, Wyoming, Idaho, South Dakota, Colorado and Canada will gather to share their talents and knowledge of the American West. Kuhlmann says many of the performers write their own poetry and music.
"They share these wonderful songs and lyrics with everyone," she says. "They are so genuine and their material is everything from the most tender, sentimental accounting of an experience they've had, to really funny experiences with livestock, and everything in between."
She says everyone can relate to the performers, even those who don't come from an ag background.
"People who aren't in farming or ranching should still love the performances because their ancestors and their roots almost always are related to the land somehow," she says.
Dave Stamey, who was born and raised in Montana, will headline the Saturday Grand Stage Show at 7 p.m. on Aug. 13 at the Fergus Center for the Performing Arts in Lewistown, Mont.
"Stamey's not country – he's Western," Kuhlmann says. "He is a marvelous songwriter, singer and performer. Stamey is very engaging and will be a sellout this year."
Poet Penny Smith from Billings, Mont. and musicians Terry and Judy Fosbery from Kalispell, Mont. are also key performers this year.
"They will really delight people because they are real people – they aren't movie stars, these are real people who live and have grown up in Western culture and they will be wonderful," Kuhlmann says.
Awards and recognition
The Montana Cowboy Poetry Gathering and Western Music Rendezvous has been nationally recognized for their dedication to representing the West and sharing the history of the American cowboy.
A few of these recognitions include: the Historic Preservation Award of Excellence from Lewistown Historic Society in 2012; Tourism Event of the Year at the Governor's Conference on Montana Tourism in 2013; Legacy Inductee into Montana Cowboy Hall of Fame for District Six in 2015; and recognition as one of the best summer festivals in 2019 in Mosaic Magazine, a lifestyle publication produced by Morgan Stanley for their clients.
Kuhlmann encourages everyone to attend this historical event which has been providing entertainment since 1986.
"If someone has never been to a cowboy poetry gathering, they owe it to themselves to try it," she says. "Everyone who has come to the event in the past has been so smitten with how they relate to the sincerity, integrity and authenticity of these performers. Cowboy poetry is a wonderful, beautiful, peaceful and respectful experience I think everyone would enjoy."
Kaitlyn Root is an editor for the Wyoming Livestock Roundup. Send comments on this article to roundup@wylr.net.