Historic Hearing: House Agriculture Committee examines unfair practices in cattle markets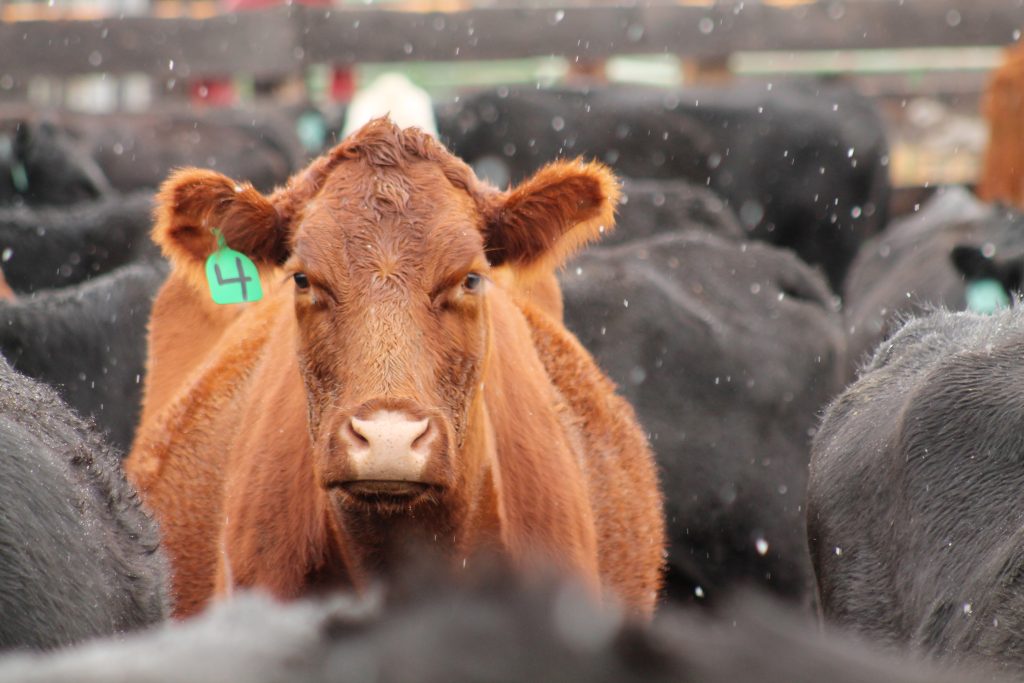 Washington, D.C. – The U.S. House Agriculture Committee held a legislative hearing April 27 to discuss price discrepancies, transparency and alleged unfair practices in cattle markets.
"We're holding this critical hearing to discuss cattle markets, concentration in the meatpacking industry and allegations the big four meatpackers have partaken in unfair practices which have driven down prices for cattle producers and have left distorted markets," says Rep. David Scott (D-GA), chairman of the committee. "Over half a million ranchers have gone out of business since the 80s and this threatens the food security of our great nation."
Witness testimonies
During the hearing, three witnesses gave their testimonies.
"Rural America is under attack by the greed and corruption of the big four," says Coy Young, fourth-generation cow/calf producer. "For years the packing industry has been concentrated more and more, with fewer large mega plants to process our proteins."
Young defends the cattle industry by saying, "The big four packers have manipulated the system with their alternative marketing agreements (AMAs) with huge, corporate owned feedyards controlling 87 percent of the fed beef in this country. AMAs have killed the cash market and competition within the industry for cow/calf producers."
Roughly 40 cattle farms called it quits every single day in the U.S. for the past three decades because they could no longer make ends meet, he adds.
"There is enough money to go around in the beef industry – the distribution of profits are unproportionally unbalanced – that's the problem," he says.
Gilles Stockman, a Montana cow/calf producer, is worried an entire generation of young men and women in ag is being lost due to not being able to afford to take over the family ranch or farm.
"My concern is for my community and the future of agriculture and food security for this nation," he says. "My community, over the course of my life as a rancher, has dried up and blown away like a tumbleweed."
Stockman and Young encourage legislators to pass Mandatory Country of Origin Labeling and require meatpackers buy their cattle in a competitive and transparent market they neither own nor control through the Packers and Stockyard Act.
Big four meatpackers
testimonies
The big four CEOs were welcomed to discuss their viewpoints as well.
"The food system has been remarkedly resilient through the challenges of the last two years. We've faced an ongoing pandemic, extreme weather conditions and global distributions," says Cargill CEO David McClendon. "Still, food shortages have been rare and we've maintained good supplies due to the essential work of those in the sector."
McClendon mentions his company's success relies on producers' success.
"Our partnerships with our farmers and ranchers are critical to deliver quality and affordable protein to grocers and consumers across the U.S.," he adds. "We know how hardworking and important the cattle industry is, and it's critical ranchers sustain their operations and navigate market volatility."
JBS Foods CEO Tim Schellpeper notes JBS Foods is an active participant in the cash market and will continue competing for cattle.
"JBS purchases from cattle feeders and producers of all sizes in cash markets, auction barns, video auctions and under AMAs," he says.
"Inflation is a significant concern across the U.S. economy, and the price for beef is no exception. It's important to note JBS does not control retail prices for beef but sells products to wholesale grocery stores, food service operators and their intermediaries," he adds.
National Beef Packing Company, LLC CEO Tim Klein acknowledges his positive outlook on the growing segments of the industry.
"History teaches us as cattle supplies decline significantly and capacity comes online, there will be a shift in profits throughout the cattle segments of the industry," he says. "The opportunity for profit across all segments has never been better."
Tyson Foods CEO Donnie King says the market prices are strongly being effected by the shortages of essential inputs, resulting in higher costs.
"The market sets the price for cattle and beef," he says. "Today, the situation is deepened by geo-political issues creating shortages of essential inputs such as grain, and this results in higher costs, which is reflected in the prices American families pay at the grocery store."
He goes on to say, "Some incorrectly suggest the rise in beef prices is due to the consolidation of the beef industry, but the data doesn't support this claim. The concentration of the industry for commercial cattle among the four processors here today, is 69 percent and has virtually been unchanged over the past 30 years."
Closing statements
Scott shares with the panel he's working on bipartisan legislation to correct market imbalances, reduce over concentration of consolidation and anti-competitive market and anti-trust behavior and believes a thorough investigation of the big four meatpackers is needed.
"It was very important to have the four CEOs here, because we need your help," he says. "We are faced with a very serious problem and threat to our food security and we cannot solve this problem without you."
He notes meatpackers are making "soaring profits" while 17,000 farmers and ranchers are going out of business each year.
"We have got to solve this problem," he concludes. "Going forward, the question is, what is the solution to lower prices for consumers and allow cattle ranchers to earn a fair return?"
Brittany Gunn is the editor of the Wyoming Livestock Roundup. Send comments on this article to roundup@wylr.net.