Restoring fairness in meat supply chain: White House releases action plan for fairer meat and poultry supplies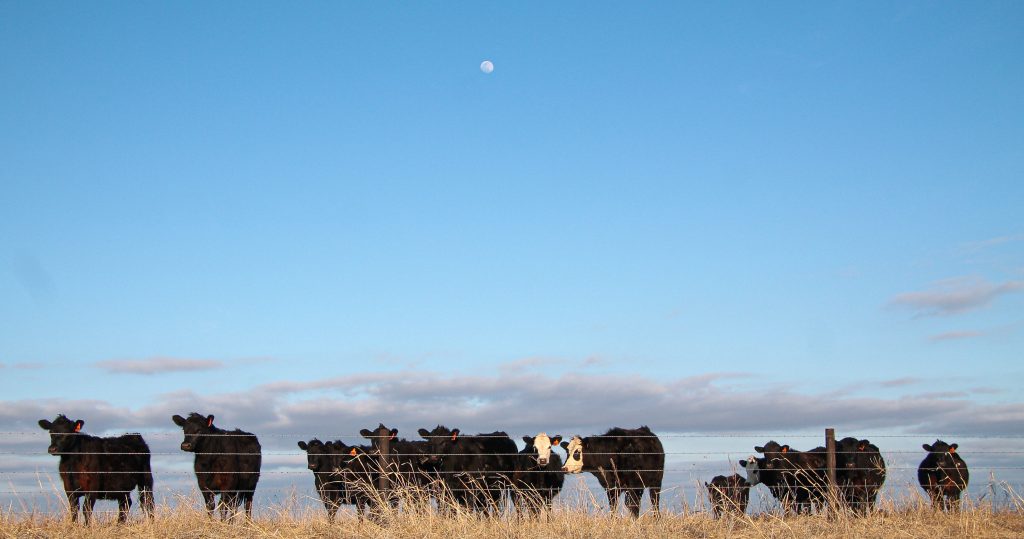 Throughout the last few years, the need for a more transparent meat industry and increasing the independence of producers, feeders and processors has become more apparent.
On Jan. 3, the White House published its "Action Plan for a Fairer, More Competitive and More Resilient Meat and Poultry Supply Chain" in reaction to this need, which has been continually gaining more attention.
A fact sheet provided by the White House noted, "Over the last few decades, we've seen too many industries become dominated by a handful of large companies that control most of the business and most of the opportunities – raising prices and decreasing options for American families, while also squeezing out small businesses and entrepreneurs. The meat and poultry processing sector is a textbook example, with lack of competition hurting consumers, producers and our economy."
The report mentions the top four meatpacking companies control 85 percent of the beef market, and four processing firms control 54 percent of the poultry market and 70 percent of the pork market. The action plan is comprised of four core strategies: invest in processing capacity, strengthen rules, increase transparency and enforce existing anti-competition laws.
Invest in business
The current administration has announced $1 billion in American Rescue Plan funds has been dedicated for the expansion of independent processing capacity. Through a call for stakeholder input in 2021, the U.S. Department of Agriculture (USDA) identified the need to "expand and diversify meat and poultry processing; provide producers an opportunity to have ownership in processing facilities; create stable, well-paying jobs in rural regions; and raise the bar on worker health, safety, training and wages for meatpacking jobs," along with increased producer income and collaboration between investors.
In the plan, USDA will provide up to $375 million in gap financing grants for independent processing plant projects and another $275 million in partnership with lenders supporting these businesses. Another $100 million is dedicated to supporting worker training and safety.
Additionally, USDA is providing $100 million in reduced overtime inspection fees to help small and very small processing plants keep up with demand – an issue discussed between many small processors in Wyoming.
This announcement comes with some skepticism, as it is unclear whether these funds are newly dedicated, or if funds were previously earmarked under the American Rescue Plan.
Strengthen rules
The plan addresses rules made to protect farmers, ranchers and consumers, including the Packers and Stockyards Act and "Product of USA" labeling.
"USDA has already begun work on three proposed rules to provide greater clarity and strengthen enforcement under the act," the White House commented on the Packers and Stockyards Act. "USDA is also currently working with the Federal Trade Commission to prepare a report on access to retail and competition's role in protecting new market entrants in meat processing."
Product labeling – a long-debated issue – will go under review by USDA to realize consumers' understanding of labels and move forward with the goal of clarifying "Product of USA" standards.
Increase transparency
"The dominance of opaque contracts and insufficient competition undermine price discovery and fairness in the independent livestock markets, which ultimately lock producers into prices that aren't the product of free and fair negotiation," the fact sheet reports.
One of the goals lined out in the plan was to utilize existing authorities to increase transparency in the market. Previous legislation introduced by several groups of Congressmen seeked to improve price discovery in cattle markets and facilitate actual price negotiation. In fact, under legislation, USDA began issuing new market reports which include information on actual prices paid by processors to give insight into formula trades and promote competition.
Enforce laws
With the announcement of the Action Plan for a Fairer, More Competitive and More Resilient Meat and Poultry Supply Chain, USDA and the Department of Justice (DOJ) will announce a new joint initiative to better coordinate each agency's efforts to enforce anti-trust and competition laws.
"USDA and DOJ will provide a new joint channel for farmers and ranchers to report complaints of potentially unfair and anticompetitive practices in the agriculture sector – whether under the Sherman and Clayton Acts or the Packers and Stockyards Act," reads the White House announcement.
Ag group comment
U.S. Cattlemen's Association (USCA) President Brooke Miller said on the announcement, "This announcement puts into motion what our members, for years, urged action on – empowering the independent producer and processor to create a more robust and resilient food system."
Miller continued, "We are hopeful the action plan unveiled will help bring transparency and true price discovery to the cattle marketplace, bring back truth in labeling through the closure of the "Product of USA" loophole and invest in a stronger – and more American – meat industry. We look forward to working with the administration to implement provisions outlined in this action plan."
"The National Sustainable Agriculture Coalition (NSAC) applauds the administration's action plan," commented NSAC Policy Director Eric Deeble. "Now is the time for serious reform to restore fairness, transparency and competition in agriculture and address concentration and consolidation, the structural root of many challenges that farmers, ranchers and food processors face."
Averi Hales is the editor of the Wyoming Livestock Roundup. Send comments on this article to roundup@wylr.net.