Great Northern Livestock Expo: Inaugural Wyoming stock show holds successful event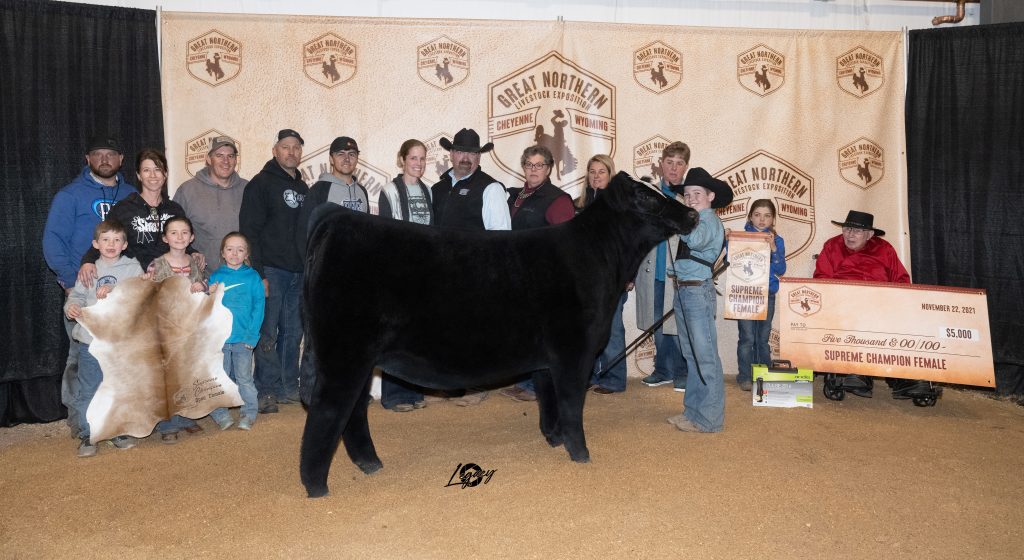 Cheyenne – The Great Northern Livestock Exposition (GNLE) was created by ranchers, for ranchers and took place in Cheyenne Nov. 15-22 at the Archer Complex. GNLE Coordinator Louann Fraser provided comments on the event.
The event hosted roughly 530 exhibitors and 20 venders from across the U.S – New Hampshire, West Virginia, California, Oregon, Washington, Idaho, Iowa, New Mexico, Mississippi, Montana, Utah and Wyoming were some of the states represented.
The exposition showcased multiple events including 15 open and junior cattle breed shows as well as pen shows for bulls. Point shows took place for the following breeds: American Highland, Charolais, Chianina, Limousin, Maine-Anjou, Miniature Hereford and Simmental. The American Angus Association added premiums for the Angus Open Show.
In addition, a junior sheep and goat market show was offered with $5,000 awarded to the exhibitors of the Supreme Champion Market Lamb and Supreme Champion Market Goat.
There are also plans in the works to have a multiple Great Northern Livestock Exposition events in the spring of 2022.
"It's not completely set in stone yet, but we're certainly hoping that we're going to kick it off in the spring," Fraser shared, noting dates are to be announced at a later date.
"We couldn't be happier with how the event went. We had a great turnout with a lot of great support from sponsors," shared Fraser. "The show ran very smooth, and we're very thankful for all of the volunteers, staff, sponsors, Chamber of Commerce, county commissioners and the event center for allowing us to be here."
For more information on the Great Northern Livestock Exposition, visit greatnorthernlivestockexpo.com.
Full results of the 2021 event will be published in a future edition of the Roundup.
Brittany Gunn is the editor of the Wyoming Livestock Roundup. Send comments on this article to roundup@wylr.net.