Common ground approach: Senators combine components of previous bills to introduce Cattle Price Discovery and Transparency Act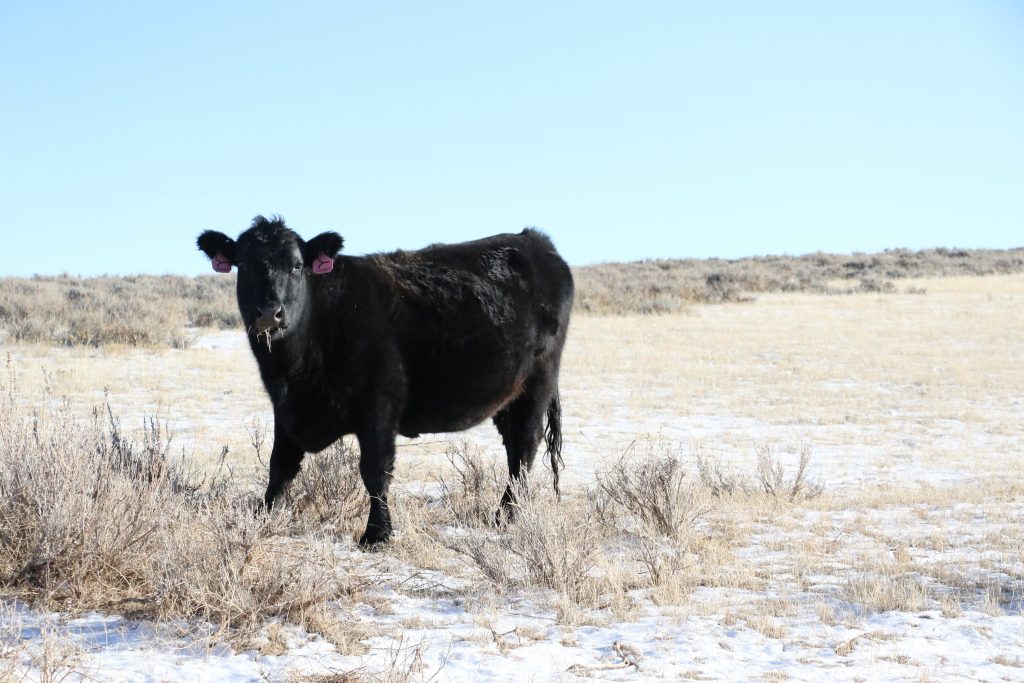 As the Cattle Contract Library Act of 2021 passed the U.S. House, and the Senate added measures to maintain the public availability of the library, a group of U.S. Senators have combined previous legislation in the Cattle Price Discovery and Transparency Act, which was introduced on Nov. 9.
U.S. Sens. Chuck Grassley (R-IA), Deb Fischer (R-NE), Jon Tester (D-MT) and Ron Wyden (D-OR) introduced the bill with the goal of enhancing price discovery and transparency, create a library of formula contracts and expedite the reporting of average carcass size to the public.
"Robust price discovery ensures all members of the beef supply chain – cow/calf producers, feeders, packers and consumers – can be successful," says Sen. Fischer, a member of the Senate Agriculture Committee. "The foundation of price discovery in the cattle market is negotiated cash sales. Our compromise proposal takes regional differences into account and ensures fairness for every segment of the supply chain."
Sen. Grassley, a member of the Senate Agriculture Committee and ranking member of the Senate Judiciary Committee, comments, "This bill takes several steps to improve cattle price transparency and will improve market conditions for independent producers across the country."
Act summary
To begin, the bill updates Livestock Mandatory Reporting definitions for "fed cattle," "heifer," "negotiated grid purchase," "regional mandatory minimums," and "steer," as well as "formula marketing arrangement" and "type of contract" under Cattle Reporting Definitions.
The 14-day slaughter reporting requirement within the bill states a packer must report the number of cattle to be scheduled for delivery each day for the next 14-day period. This component of the bill can be utilized by producers to estimate weekly slaughter numbers and packer cattle needs.
The bill also requires the U.S. Department of Agriculture (USDA) to report information on base price of cattle purchased through alternative or formula marketing agreements, as outlined in Section Four. USDA took action on this type of reporting earlier this year, but the bill codifies the report and provides producers information to understand formula transactions.
If passed, the bill requires USDA to clarify the minimum time frame for daily average carcass weights to be reported. According to the U.S. Cattlemen's Association (USCA), this provision gives producers insight into dressing percentages and yields after their cattle have been processed.
Similar to the Cattle Contract Library Act of 2021, the Cattle Price Discovery and Transparency Act requires USDA to create a library of marketing contracts between packers and producers, and maintain information in the library in a user-friendly format.
Section Seven of the act includes language to require USDA to disclose information as required by Livestock Mandatory Reporting in a way that preserves confidentiality.
A new program – Regional Mandatory Minimum Levels of Negotiated Trade – requires the U.S. Secretary of Agriculture, in consultation with the chief economist, to establish mandatory levels of negotiated cash trade and negotiated grid transactions. This requirement translates into each designated cattle region, including a period for public comment. USCA notes this program requires covered packers to obtain a certain amount of cattle by cash. Under this requirement, USDA is allowed to modify regional minimums following public comment.
The last section of the act increases the beef and swine packer maximum penalty for violations of the Packers and Stockyards Act to align with poultry dealer penalty levels.
Bipartisan solutions
In the ongoing effort to bring fairness back into the cattle market, Sen. Tester notes, "Market transparency and fairer prices are essential to fighting consolidation and keeping smaller operations strong."
Sen. Wyden adds, "Family ranchers in Oregon are struggling as they continue to recover from the economic fallout of the pandemic, on top of a cattle market that sets them up at a disadvantage and delivers big for corporate meatpackers. Our bipartisan coalition has one aim: level the playing field for the cattle ranchers in our states and allow them to grow their small businesses by restoring market fairness, efficiency and transparency."
"The Cattle Price Discovery and Transparency Act will deliver on its promise to restore robust price discovery and provide market participants with the information they need to make savvy marketing decisions," USCA Region VII – Nebraska and Iowa – Director Lee Reichmuth says. "It also mandates that every packer required to report to USDA Agricultural Marketing Service (AMS) is also required to participate in the cash market each week."
He continues, "Reforming the cattle marketplace to drive transparency and true price discovery is a core tenet of how we can strengthen the U.S. cattle producers' bottom line, and we look forward to working with members of the Senate and House Agriculture Committees to quickly advance this bill."
Averi Hales is the editor of the Wyoming Livestock Roundup. Send comments on this article to roundup@wylr.net.