Legislative update: Work on Capital Hill Continues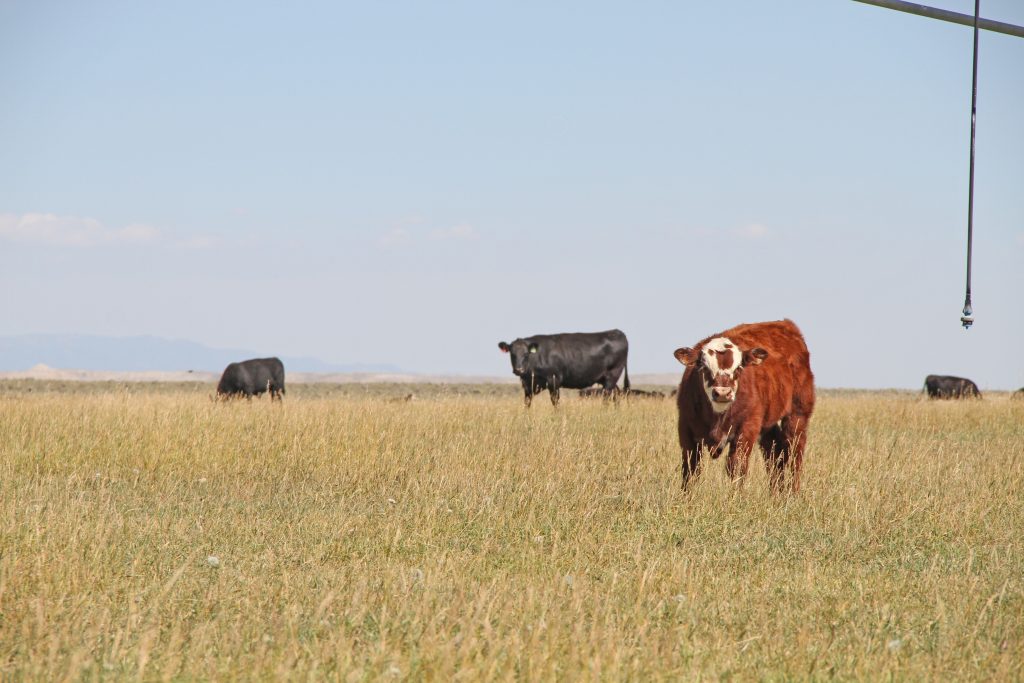 The end of the fiscal year is always a crunch in Washington, D.C., according to National Cattlemen's Beef Association (NCBA) Vice President of Government Affairs Ethan Lane. In the Oct. 4 episode of NCBA's Beltway Beef podcast, Lane provides an update on producer-focused issues from the Capitol.
Lane shares, Congress had been busy debating a continuing resolution, though extra complications, including a large infrastructure bill and a $3.5 trillion budget reconciliation package, stand in the way of progress, in addition to the possibility of confronting a looming debt ceiling. NCBA's focus has been primarily on a few key areas of debates according to Lane.
Tax provisions
"First and foremost, we have heavily focused on ensuring our producers around the country don't pay the cost for big spending sprees in the form of an elimination of stepped-up basis or other harmful tax provisions that could make it harder for producers to pass their ranch onto the next generation or have flexibility with how they manage their biggest asset – land," Lane says. "We are grateful in the bills we are seeing – even though there are no votes to pass them yet – the language seen has largely avoided massive problems for producers."
Lane notes, the elimination of stepped-up basis is not under consideration in this package. The inclusion of language on 2032A tax provisions was another piece NCBA has worked hard to ensure.
"We have worked really hard in the last couple of Congresses with folks like Rep. Jimmy Panetta (D-CA) to ensure there is an evaluation exemption for agriculture that is much more robust in light of the current estate tax, which will give producers the ability to ensure they can get ag considerations on their property rather than the value of the highest and best use," Lane says. "This is an important tool, but we are not across the finish line yet, as there is still a lot of debate."
Bills in focus
Another focus of NCBA's policy team has been the hard infrastructure bill, according to Lane.
"This includes important provisions for producers, including an additional 150-air mile exemption on the back end of the livestock haul, which provides a little bit of flexibility in the never-ending hours-of-service (HOS) conversation we have been having for the last few years," Lane shares.
Following the passage of a continuing resolution, which keeps the government funded through December, Lane notes many progressives are saying they will not vote for the hard infrastructure package if Congress does not finish the budget reconciliation package.
"The continuing resolution does not get them out of the debt ceiling," Lane says. "From what we are hearing from the federal government, the debt ceiling will be hit on approximately Oct. 18."
In addition to ensuring the government is funded through December, Lane shares the continuing resolution also extended mandatory livestock reporting.
Methane tax
In the podcast, Lane also addresses the rumor of a per-unit methane tax.
"There is no cow methane tax," he says. "There were some members of Congress who were concerned this methane tax or fee could be applied to the cattle industry and agriculture in general – that is simply not what is in the bill."
Lane continues, "We don't like additional taxes being applied to anybody, but this one is an oil and gas issue and applies specifically to that industry. The language is not written where it could apply to agriculture. We appreciate members of Congress around the country sounding the alarm when there might have been a concern."
Averi Hales is the editor of the Wyoming Livestock Roundup. Send comments on this article to roundup@wylr.net.