30×30 Land Conservation: Panel discusses the America the Beautiful initiative during Public Lands Council annual meeting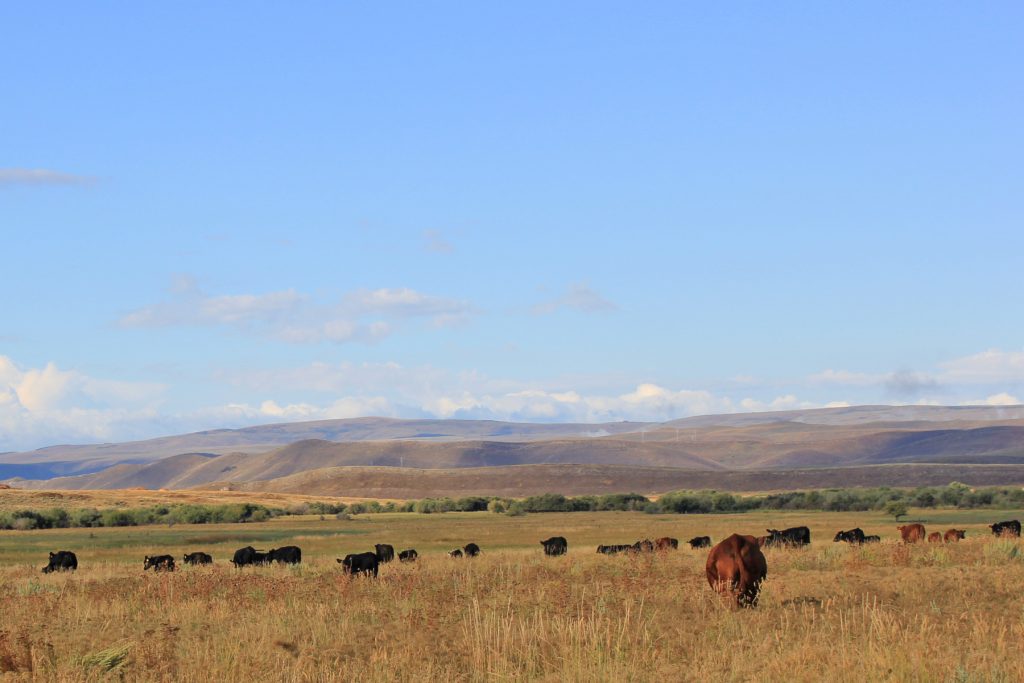 The 2021 Public Lands Council (PLC) Annual Meeting met virtually Sept. 28 to craft public lands ranching policy, heard from federal agencies and leaders within the industry and discuss the critical issues federal lands grazing permitees face.
PLC hosted Rep. Cliff Bentz (R-OR), Idaho Governor Brad Little, Bureau of Land Management (BLM) Deputy Director Nada Wolff Culver, California Natural Resources Agency Deputy Secretary for Biodiversity and Habitat Jennifer Norris and U.S. Forest Service Deputy Chief Chris French as guest speakers.
To address one of the most recent conservation policies – the America the Beautiful Plan – Wolff Culver, Norris and French served on a panel addressing the plan to conserve 30 percent of the nation's water and lands by the year 2030.
Opportunity for conservation
"I want to say I think there is a lot of opportunity in the America the Beautiful Initiative report," French said.  "There are six focus areas that are laid out in the report and many of them are directly related to priorities and needs we have in managing national forests and grasslands across the country."
Directly from the American the Beautiful report, the national campaign to conserve and restore focuses on: creating more parks and safe outdoor opportunities in nature-deprived communities, support Tribally-led conservation and restoration priorities, expand collaborative conservation of fish and wildlife habitats and corridors, increase access for outdoor recreation, incentivize and reward the voluntary conservation efforts of fishers, ranchers, farmers and forest owners and create jobs by investing in restoration and resilience.
"The highest priority we have now and the greatest issue we need to manage, especially in the West, is addressing the impacts of wildfire," French said of the U.S. Forest Service. "In the last two years, we have seen fires at a size we haven't seen before at an increased severity. When we think about the goals of America the Beautiful in terms of our national forests, creating resiliency and restoring forests so they can withstand wildland fire and the impacts of fires reducing the threats is our highest priority."
"America the Beautiful intentionally has three aspects of nature loss, climate change and access to nature," Wolff Culver noted. "One of the challenges we experience at the BLM as a multiple use agency is when we try to do all those things at the same time, we impact all users. As we are opening up more places for access, it impacts ranching and grazing."
She shared within the BLM, a major focus is looking at how wildlife is moving across public and private lands, identifying and managing corridors and other important habitat for big game.
"The Biden administration has set up a process to work with states and landowners in how we can best support wildlife movement and do it in conjunction with other landowners," Wolff Culver continued. "This builds on the history of BLM to work with partners and voluntary conservation and be more collaborative to address climate change."
While Norris' stance from California's commitment to the 30×30 Plan, which contains biodiversity conservation, combatting climate change using lands to sequester carbon, as well as increase resilience against climate change and improving recreation and equitable access to nature, she shared, "The focus is collaboration. We recognize the 30×30 Plan is voluntary, but this is something we do in partnership and we can't do it alone."
Implications for public lands users
PLC Executive Director Kaitlynn Glover served as the moderator for the panel, and noted the 30×30 Plan has raised some concern amongst land users as there hasn't been much transparency about thresholds, but there has been conversation about recreation, wildlife and access.
"When you set a numeric goal, there has to be a numeric answer," Glover said.
"I don't think the numeric goals will always match up because the America the Beautiful effort is broad and is intended to support a lot of different kinds of work," Wolff Culver responded. "There will be things that are not captured as a metric in terms of supporting and tracking the efforts and accomplishments."
Glover noted the best way to make efforts like this successful is to have conversations with ranchers, land managers and stewards rather than to them.
"Resource health is really important, and especially for the BLM, the principles of supporting locally led and voluntary conservation specifically includes working with ranchers," Wolff Culver said. "We can't succeed without that."
"Grazing public lands are a part of this goal and included in how we achieve those goals," Wolff Culver stated. "We manage grazing on 155 million acres right now, so if we are going to look at ways to restore and conserve landscapes to ensure they are more climate resilient, we will need to be working on a lot of those lands with you."
She continued, "I think different grazing practices or different management or interaction with other resources and users is going to be a part of this action. I think it is certainly part of how we manage lands for conservation, restoration and resilience."
While there are many questions regarding which public lands will be considered as a part of this 30 percent goal, French shared the U.S. Forest Service is intending to count grazing allotments as 30 percent of the conserved lands.
"What we see in this is an opportunity of how to get in and do the work at a scale that will make a difference," he said. "Wildland fire work and resiliency will have a four times greater scale than we have now."
French continued, "Working public lands are a part of America the Beautiful and long-term conservation is what we want to focus on."
Averi Hales is the editor of the Wyoming Livestock Roundup. Send comments on this article to roundup@wylr.net.