Stewardship celebrated: Galloway Ranch hosts successful tour in honor of award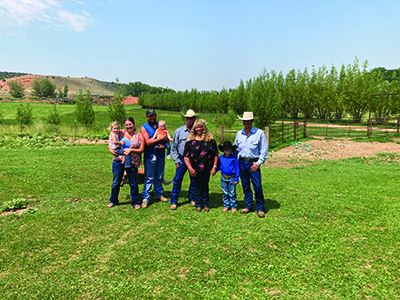 Ten Sleep – Keith and Laura Galloway, along with their family, were honored July 14 for their dedication to improving their operation while conserving natural resources. The Galloways hosted the Wyoming Stock Growers Association (WSGA), as well as members of various state and federal agriculture and natural resource organizations, and were honored with the 2021 Environmental Stewardship Award.
WSGA Executive Vice President Jim Magagna said of the event, "The tour at the Galloway Ranch was very successful with very good participation from everyone interested in seeing how the Galloway family operates. What is particularly impressive is the dedication the family has to not only make the ranch more productive, but the changes they have made to water and fencing infrastructure to improve the natural resources."
In addition, the Galloway Ranch and family will be nominated for the National Cattlemen's Beef Association's Environmental Stewardship Award to be awarded in 2022.