Water rule repeals: EPA announces plan to revise water definitions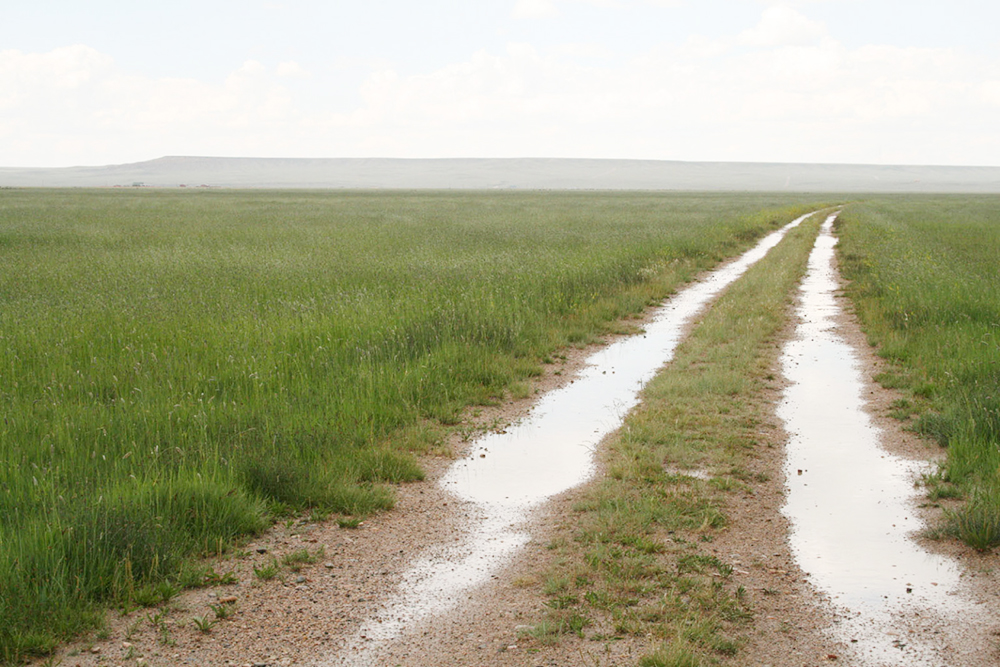 Water rule repeals: EPA announces plan to revise water definitions
"Here we go again," said U.S. Sen. Barrasso (R-WY) in response to the Biden administration's June 9 announcement of the Environmental Protection Agency's (EPA) plan to revise the definition of "waters of the United States" (WOTUS). "The Biden administration continues its crusade to replace sound regulatory policy reforms with misguided federal mandates and job killing uncertainty."
Following the review of the Navigable Waters Protection Rule (NWPR), as directed by President Biden, the EPA and the U.S. Army Corps of Engineers determined the rule is significantly reducing clean water protections, according to an EPA news release.
WOTUS repeal
Acting Assistance Secretary of the Army for Civil Works Jaime Pinkham commented, "Together, the U.S. Army Corps of Engineers and EPA will develop a rule that is informed by our technical expertise, is straightforward to implement by our agencies and our state and Tribal co-regulators and is shaped by the lived experience of local communities."
While the current administration's review found the previous rule to significantly reduce clean water protections, a Reuters report shared, "Farmers, ranchers and big industrial companies supported the Trump rollbacks, saying previous definitions of which waterways should be protected were overly broad, in some cases, covering streams that were completely dry."
The EPA announced the effort to revise WOTUS will be guided by "Protecting water resources and out communities consistent with the Clean Water Act (CWA), the latest science and the effects of climate change on our waters, emphasizing a rule with practical implementation approach for state and Tribal partners and reflecting the experience of and input received from landowners, the agricultural community which fuels and feeds the world, states, Tribes, local governments, community organizations, environmental groups and disadvantaged communities with environmental justice concerns."
National Cattlemen's Beef Association Director of Natural Resources and Public Lands Council Executive Director Kaitlynn Glover shared, "Livestock producers who manage both their private lands and safeguard public lands have a deep-seated commitment to protecting and improving our waterways, which is why it is so deeply frustrating when EPA opts for government overreach instead of effective, proven public-private partnerships."
NWPR change impacts
The announcement of changes to water protection rules comes at a troubling time for those in the West facing another year of drought. Repealing the Trump-era WOTUS rule brings the agency back to water rules instated by the Obama administration.
"Any changes to the NWPR that limit or restrict agricultural exclusions or regulate water bodies on farm and ranchland will hinder ranchers' ability to continue making vital investments in their land to restore waterways, conserve riparian areas and protect wildlife habitat," said Glover. "The NWPR was an immense step forward in rectifying the egregious overreach of the 2015 rule."
She continued, "We will engage fully with EPA as they move forward to ensure their revisions respect private property rights and do not squeeze out western communities and producers who are entrenched, by necessity, in responsible water stewardship."
Gov. Mark Gordon remarked, "It is frustrating and deeply disturbing to see that the agencies are yet again pivoting, without any consultation with governors, on a very important matter governing the Clean Water Act's jurisdiction. I see no need to revisit the rulemaking and am happy with where the rule currently stands."
"I also want to remind the agencies that states are co-regulators of our waters." Gordon added. The EPA and Corps of Engineers should tap into our expertise and approach us cooperatively as the agency continues its review."
In the fight for workable solutions for farmers and ranchers, Barrasso shared, "The Waters of the U.S. Rule was a terrible idea during the Obama administration and it hasn't improved with age. This outrageous rule isn't about protecting America's waterways, it's about giving Washington, D.C. control over everything from backyard ponds to puddles and farm fields. I'll continue to stand with America's farmers, ranchers and responsible landowners to oppose this misguided rule every step of the way."
Averi Hales is the editor of the Wyoming Livestock Roundup. Send comments on this article to roundup@wylr.net.