Stable cattle market: Cattle organizations engage in common agreement for industry benefit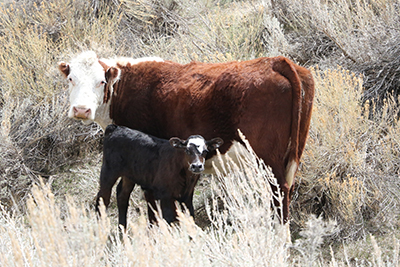 At the request of the Livestock Marketing Association (LMA), leaders from organizations representing cattle producers met in Phoenix, Ariz. on May 10 to discuss challenges associated with marketing finished cattle. The ultimate goal of the meeting was to shine light on a sustainable situation for both feeders and cow/calf producers from a financial perspective.
Leaders from the American Farm Bureau Federation (AFBF), National Cattlemen's Beef Association (NCBA), National Farmers Union, R-CALF USA and the United States Cattlemen's Association (USCA) were present.
"It was really important to get these groups together and find some areas of agreement on cattle market issues, and it makes sense for LMA to be the voice doing so," commented NCBA Vice President of Government Affairs Ethan Lane. "They initiated the meeting and set the table for the organizations to convene for common agreement."
Discussion topics ranged from packer concentration, price transparency and discovery, packer oversight and the Packers and Stockyards Act enforcement to the level of captive supply and packer capacity.
According to a news release from USCA, the group members agreed to take a few action items back to their respective organizations for consideration including the renewal of the U.S. Department of Agriculture's (USDA) Livestock Mandatory Reporting (LMR), a status report of the Department of Justice's (DOJ) public investigation and encouraging investment in local and regional packers.
Congress and LMR renewal
"Any time these groups can get together and say, 'This is everything we all agree on,' everyone in the industry benefits," Lane shared, noting members of Congress hear closely aligned statements from individual organizations like NCBA and AFBF, but receive mixed messaged when other groups may have influence.
One of the issues the organizations agreed upon is the need to expedite the renewal of the LMR, which created a contract library and subjects formula base prices to the same reporting requirements as negotiated cash prices.
Lane noted the reauthorization of LMR before the end of September, when the previous extension expires, will be a big delivery from Congress.
"There have been many price discovery bills throughout the years through mandating negotiated cash trade levels," Lane said.
He continued, "The Biden administration is finding their legs at USDA and they've put some roles in place, including a competitive markets advisor to review markets and look for anticompetitive behavior. They're taking this seriously and putting folks in place for this specific issue."
DOJ investigation
The groups also agreed a public report from the DOJ regarding anticompetitive behavior in the packing industry is warranted following price investigations into the Holcomb, Kans. fire and COVID-19 dynamics.
"The DOJ investigation hasn't finished – they take time and in the process, they tend not to share details about where they are in their investigation," Lane explained. "There have been reports that they were showing up at feedlots and talking to market participants."
He added the groups were unsurprised with a quiet period in the investigation with a change in administration, but as the new Attorney General has been confirmed, the groups felt it was time to check in with DOJ and wrap up the investigation for cattle producers to know what is going on in the supply chain and markets.
"They might say they are working on it and not ready to release anything, but it would be helpful if they gave the industry some kind of an update on where they are in the process," Lane said.
He continued, noting the same market dynamics with different fundamental drivers a year later is indicative of the importance of this process, "Cattle producers need to know what is going on in the supply chain, and DOJ needs to make sure if there is any anticompetitive behavior happening, it is highlighted and the DOJ shares how they plan to take action to resolve it."
Increased processing
"I have yet to meet a producer who doesn't want market transparency to work on their own business model and gain leverage in negotiations with packers," Lane said. "Same goes for packing capacity – everyone agrees we need more hook space, but we also need local and regional packing plants, and we need to get more actors in the market place outside of the Big Four."
He shared, this meeting was important to be able to share with Capitol Hill there is no disagreement on these issues, and these organizations want to see a fair price and provide producers with the tools to swing back the leverage pendulum.
"I think being able to highlight points of agreement is an important outcome in and of itself, signaling not just to Capitol Hill, but to our producers and others, that even if there is negative rhetoric from other groups, at the end of the day, it's a good reminder we're all trying to do the same thing,"
Averi Hales is the editor of the Wyoming Livestock Roundup. Send comments on this article to roundup@wylr.net.