Agricultural advocacy: Legislators support industry through climate solutions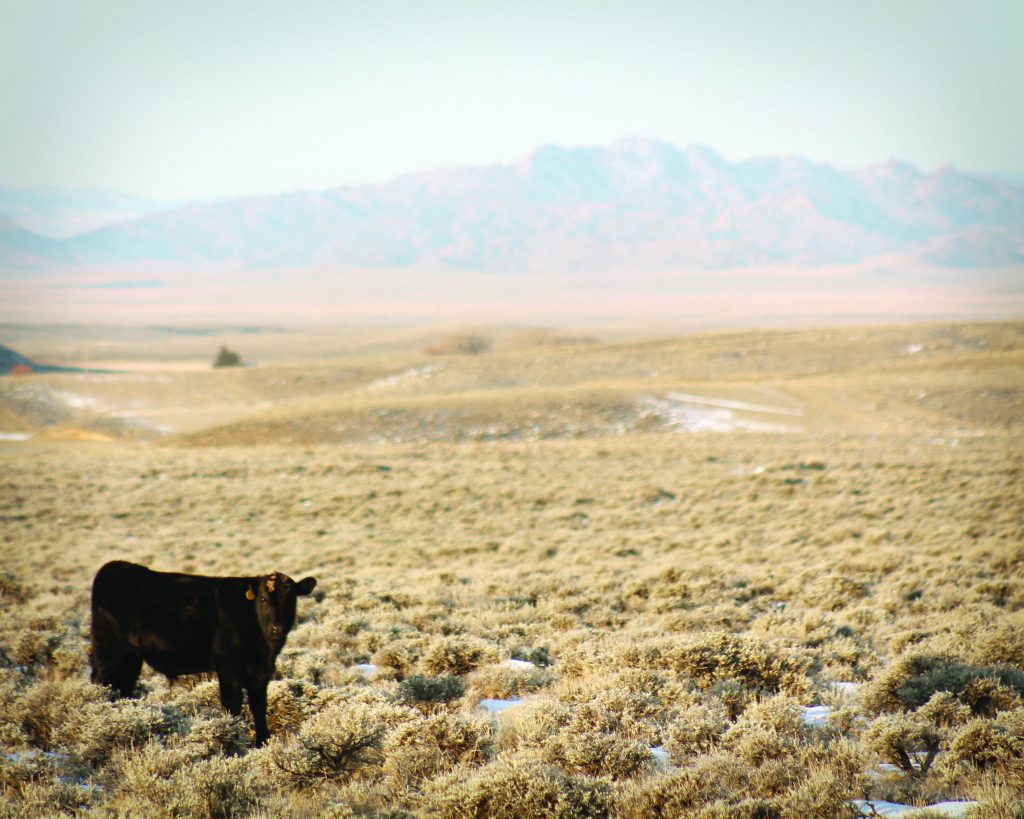 On April 16, Republican Leader of the House Agriculture Committee Glenn "G.T." Thompson (R-PA) announced five individual pieces of legislation to address climate change through what the committee calls natural solutions. This legislation is intended to be an alternative to the Growing Climate Solutions Act.
"Agriculture republicans are crafting innovative climate solutions by empowering the original stewards of the land – farmers, ranchers and foresters," said Rep. Thompson in a press release. "These thoughtful, science-based policies will help promote a stronger agriculture economy by growing climate-friendly innovations which are already being carried out by producers."
He added, "We cannot sacrifice a healthy economy for a healthy environment, and vice versa. Natural solutions work, and we know producers are part of the solution, not part of the problem."
SUSTAINS Act
Rep. Thompson introduced the Sponsoring U.S. Department of Agriculture (USDA) Sustainability Targets in Agriculture to Incentivize Natural Solutions (SUSTAINS) Act, which encourages private sector partnerships for agriculture sustainability. The act allows businesses to invest in conservation practices in geographic regions of their choice, and allows USDA to match these funds.
On the bill, Rep. Thompson said during a press call, "Number one, the demand for conservation programs far outweighs the funding available and number two, the bill gives the private sector an opportunity to help meet public climate change commitments."
NO EMITS Act
Rep. Rodney Davis (R-IL) introduced the Naturally Offsetting Emissions by Managing and Implementing Tillage Strategies (NO EMITS) Act within the package.
"This bill will help to optimize agriculture's ability to sequester carbon, reduce net emissions, and will do it by establishing soil health transition incentive program," said Rep. Davis.
He continued, "By providing states with the flexibility in funding, they're the ones that are going to be able to build upon existing programs and develop new scientific best-practices to improve soil health. This could look like direct payments or technical assistance to producers, and the bill provides a host of tools geared toward incenting ag producers who are transitioning their farms to more soil health-based cropping systems."
FIRE Act
Rep. Dusty Johnson (R-SD) shared the Forestry Improvements to Restore the Environment (FIRE) Act rejects the idea of an "either/or" approach to climate and allows for better forestry management.
"For too long, environmental activists have told us we need to grow the economy or we can save the environment," commented Johnson. "The reality is, we can grow the economy and we can improve our environmental stewardship.
The climate package
The package of bills introduced also includes the Restoring Environments, Soils, Trees and Operations to develop the Rural Economy (RESTORE) Act, sponsored by Rep. Doug LaMalfa (R-CA) and the Producing Responsible Energy and Conservation Incentives and Solutions for the Environment (PRECISE) Act, sponsored by Rep. Ashley Hinson (R-IA).
"All these bills have one thing in common – they are designed to reduce our carbon footprint while increasing the productivity and the economic competitiveness of our farms and rural communities," stated Thompson.
Bipartisanship
American Farm Bureau Federation (AFBF) President Zippy Duvall said in a press release, "AFBF appreciates efforts by lawmakers on both sides of the aisle to address the issue of climate change while protecting America's farmers and ranchers. It's important that the people who will be affected most by climate policies be involved and respected in the process."
He continued, "We encourage lawmakers to find bipartisan solutions which preserve our natural resources while ensuring farmers have the opportunity to continue producing healthy, affordable food for our nation and the world."
Rep. Thompson said, "This is an initial slate of ideas to improve the productivity of America's agricultural sector while reducing our carbon footprint, and we will be rolling out more proposals during the Congress. I look forward to discussion in the private sector, our colleagues in the Biden administration and Members on both sides of the aisle in the House and Senate to build on these ideas and move them forward."
Averi Hales is the editor of the Wyoming Livestock Roundup. Send comments on this article to roundup@wylr.net.