Cattle Market Transparency Act introduced: Legislature seeks to ensure negotiated cash trade and equip producers with information to aid marketing decisions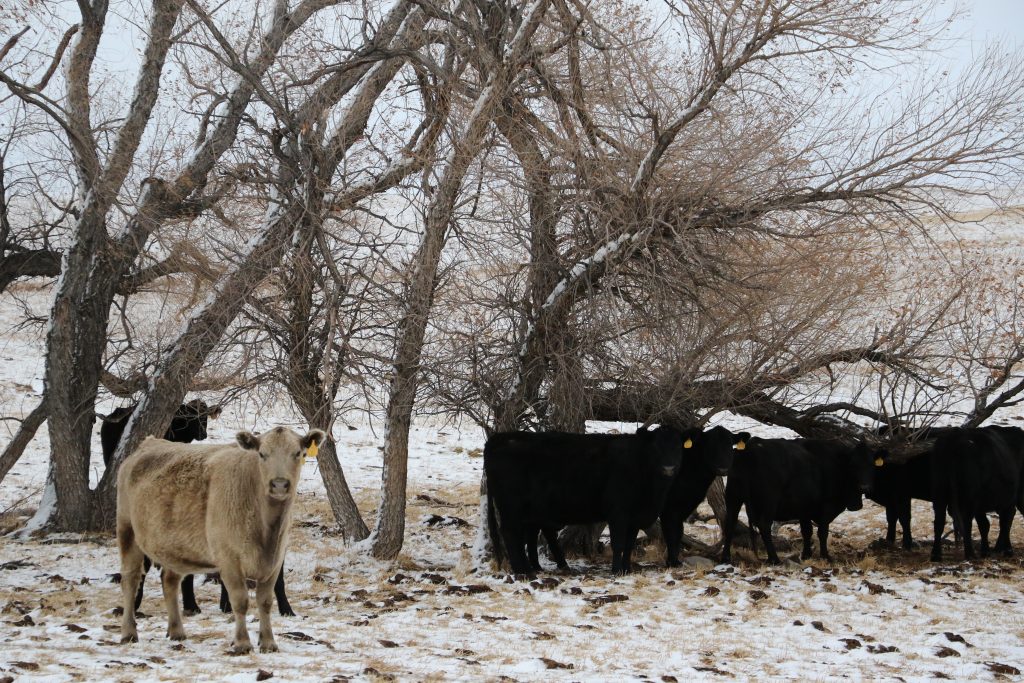 On March 2, U.S. Senators Deb Fischer (R-NE) and Ron Wyden (D-OR) introduced the Cattle Market Transparency Act of 2021. The bill, which supports cattle producers in price discovery and market transparency, is co-sponsored by Senators Cindy Hyde-Smith (R-MS) and Mike Braun (R-IN). 
U.S. Cattlemen's Association (USCA) Marketing Committee Member Brett Crosby of Cowley explained this bill will help beef producers see current and recent agreements between packers and feedlots for market transparency as well as provide price discovery based on the transactions.
Background information
"Supply and demand works between the segments of the beef industry just like it works between the industry and the consumer," shared Crosby. "When there is a large supply, price goes down."
The issues in the industry leading to this piece of legislation go back to the drought and herd size reductions in 2012-13, according to Crosby. This action resulted in smaller calf crops and smaller supplies, and ultimately a greater demand for cattle from feedlots in 2014-16.
"This transferred to a smaller supply of fed cattle and packers were paying through the nose just to complete contract orders," Crosby continued. "In fact, many packers couldn't fill forward contract orders, so they were looking to find ways to manage supply better. During this time, the industry also lost a number of packing plants because they couldn't remain profitable during high cattle price years."
Crosby noted this led to a combination of packers wanting to control supply, as well as a reduced processing capacity. In turn, the market between fat cattle and packers has become sensitive to supply issues.
Additionally, Crosby explained less than 10 feedlot companies feed 35 to 40 percent of cattle in the U.S., so oligopoly exists in both the feedlot sector as well as the packing industry which allows the control of supply through formula agreements.
"This is an issue for cattle producers because formulas and grid premiums are based on cash prices," said Crosby. "Formulas have been good to the industry because they have given beef producers an incentive to create more Choice beef and produce higher quality animals."
"However, the problem with this is the cash price is required to be reported within 24 hours under the Mandatory Price Reporting (MPR) rule, but formula prices are not required to be reported until two weeks after the transaction," he continued.
Marketing issues
According to Crosby, formula cattle typically bring an additional $40 more per head over negotiated cash prices, which is how packers incentivize formula cattle. From the cash marketing perspective, producers are required to provide information which gives another producer more money, and they don't receive anything in return to help them negotiate better cash prices.
Another issue, Crosby noted, is many large feedlots have exclusive agreements to only sell fed cattle to specific packers. This gives packers part ownership because they know how many cattle are coming to them.
"Between formula agreements and the exclusive selling agreements, both price discovery and supply because manipulation as a supply management tool for packers," said Crosby.
This issue was heightened for beef producers, however, with recent events including the fire at the Holcomb, Kans. Tyson processing plant and plants shutting down due to the COVID-19 pandemic.
"In times where the industry experiences processing capacity constraints, packers will take their exclusive cattle first, followed by formula cattle and then cash cattle or small feedlot cattle," explained Crosby. "At this point, cash trade is no longer true price discovery, but rather, market cleanup."
He continued, "What beef producers really want and need in the industry is a way to know what cattle are worth. Unless producers know what cattle are worth, they don't have enough information to negotiate with packers on cash prices."
The Cattle Market Transparency Act requires there is enough negotiated cash transactions to discover the true price of cattle in each region, according to Crosby.
Benefitting producers
Crosby explained the important thing to remember about the bill is the required cash negotiations are dependent on the region and the number can change overtime based on statistics, with reported prices subject to public comment.
"This required number can also change from year to year which is important because year to year variation in the cattle market will require the number of cattle on the market to change," he noted.
The act also creates a contract library where producers can see what formula agreements are offered, while maintaining confidentiality between the parties making the agreement.
"This gives producers the opportunity to at least see what agreements have been made and what the preferred customer deals between packers and feedlots are for market transparency," Crosby added. "It also gives producers price discovery which is based not only on the number of animals sold but the number of transactions."
                  USCA Vice President and Marketing Committee Chair Justin Tupper said, "The Cattle Market Transparency Act goes above and beyond establishing a minimum negotiated cash trade level – it also creates a contract library and addresses confidentiality concerns within the Livestock Marketing Rule Program. USCA's Marketing Committee appreciates the countless hours of research and industry consultation by Sen. Fischer and her staff which when into the development of this bill." 
Benefits to producers
According to the U.S. Cattlemen's Association (USCA), the Cattle Market Transparency Act of 2021 will establish regional mandatory minimum thresholds of negotiated cash trades to enable price discovery in cattle marketing regions, as well as requires the Secretary of Agriculture to establish regionally sufficient levels of negotiated cash trade and seek public comment on reported trade. The act will also require the U.S. Department of Agriculture (USDA) to create and maintain a library of marketing contracts between packers and producers, and require packers to supply this information to the USDA.
                  Additionally, the act makes clear all information should be reported in a manner to ensure confidentiality, noting, "Nothing in this section permits the Secretary, or any officer or employee of the Secretary, to withhold from the public the information required to be reported under LMR." 
                  Lastly, the act mandates a packer report the number of cattle scheduled to be delivered for slaughter each day for the next 14 days. The USCA reports this requirement already exists in the swine industry. 
Averi Hales is the editor of the Wyoming Livestock Roundup. Send comments on this article to roundup@wylr.net.