Calving preparation in full swing: UNL veterinarian shares tips and tools from calving toolbox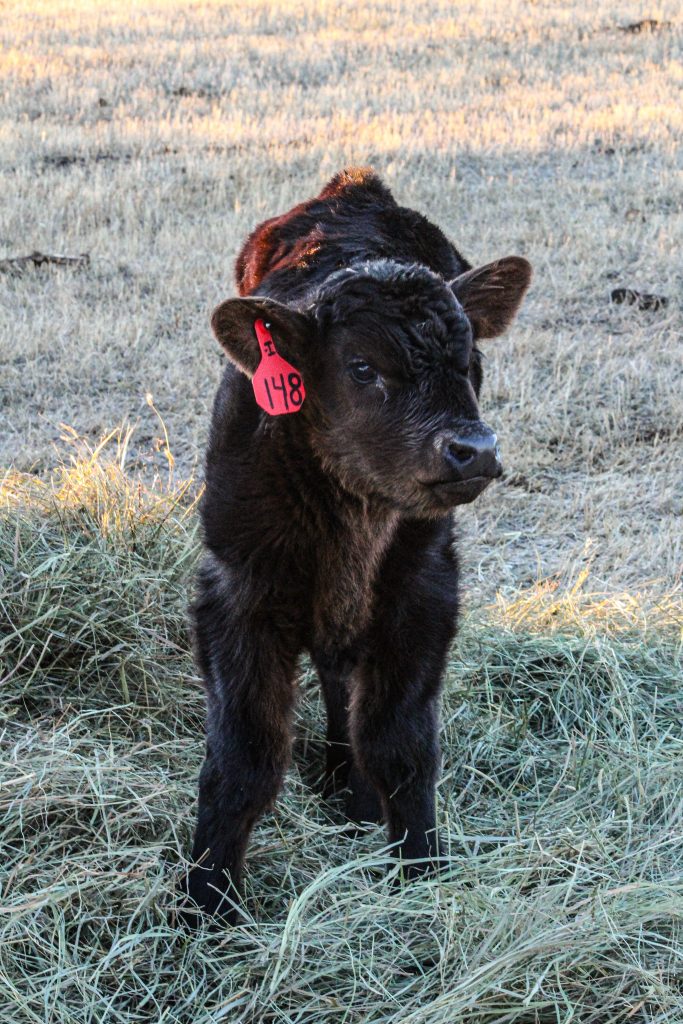 While some producers have started calving already, many others are preparing for new calves on the ranch. Those waiting for calves to hit the ground have many tools to get ready and management practices to plan for.
                  Dr. Lindsay Waechter-Mead from the Great Plains Veterinary Education Center in Clay Center, Neb. shares some of the items she keeps in her calving toolbox in the most recent episode of the University of Nebraska-Lincoln's Beefwatch podcast. 
Basic tools
Basic tools in Waechter-Mead's calving toolbox include disposable veterinary OB sleeves and some kind of lubricant, as well as chains or straps and a set of OB handles. Her box also contains a headlamp, waterproof bibs and a calf jack.
"Choosing between chains and straps is a personal preference," she explains. "I personally use chains because they seem to clean easier than straps, and I can rig them into a half-hitch to distribute force across calves' feet."
Waechter-Mead shares in veterinary school she was taught OB handles could add a small amount of extra force when pulling a calf, but the force of two people pulling should be enough.
She also keeps simple items such as a thermometer, 18-gauge and 16-gauge needles, syringes, tags and taggers, a record book and clean towels in her toolbox.
"Once the calf is out, I keep towels on hand to stimulate the phrenic nerve, which is attached to the diaphragm and helps the calf start taking breaths on their own," Waechter-Mead continues.
Outside of the toolbox, she likes to keep a stainless steel bucket or bowl and a squirt bottle of disinfectant or dish soap to keep the cow and other tools clean.
Colostrum and milk replacements
                  A calving toolbox should also include a bag of freeze-dried colostrum and a whisk, says Waechter-Mead. This ensures calves are gaining passive transfer of immunity. She notes calves should receive roughly four quarts of colostrum to ensure the most prevalent antibody, bovine immunoglobulin (IgG), can be absorbed by the calf's body. 
                  "Research has shown greater than 100 grams of IgG is required for calves to be healthy, but more recently, 150 to 200 grams of IgG is best to ensure passive transfer," she explains. "A healthy cow will usually have greater than 50 grams of IgG in one liter of colostrum, so if the calf receives more than four quarts of a high-quality colostrum, it should equal roughly 200 grams of IgG." 
                  She continues, "Older cows with a better body condition score will create more higher-quality colostrum. If a producer has to pull a calf, and the cow is caught, they should take the time to milk the cow because while it is easier to give the calf a replacement, it is always better if colostrum comes from their mother." 
Sometimes, heifers might only milk around one quart of colostrum. In this case, producers should consider mixing dried colostrum with the milk from the heifer to ensure the calf consumes enough IgG. Waechter-Mead notes it is important to make sure the colostrum mix has a bovine source of IgG.
Waetcher-Mead also keeps a clean calf-fluid feeder in her calving box in the case a calf doesn't have energy to suckle from their mother or a bottle.
Final thoughts
                  "Warming options, such as calf huts, warm water tubs or even the floorboard of pickup trucks work great to keep calves warm," she adds. "However, producers need to be careful calves don't overheat. Warm, wet environments can also be a source of infection for calves." 
On top of keeping the toolbox stocked with tools to help pull calves and keep them healthy after birth, Waetcher-Mead recommends maintaining a calving plan and strong relationship with a veterinarian as one of the greatest tools for a stress-free calving season.
Averi Hales is the editor of the Wyoming Livestock Roundup. Send comments on this article to roundup@wylr.net.