Fall calving considerations: UNL specialist discusses the importance of body condition in fall-calving cattle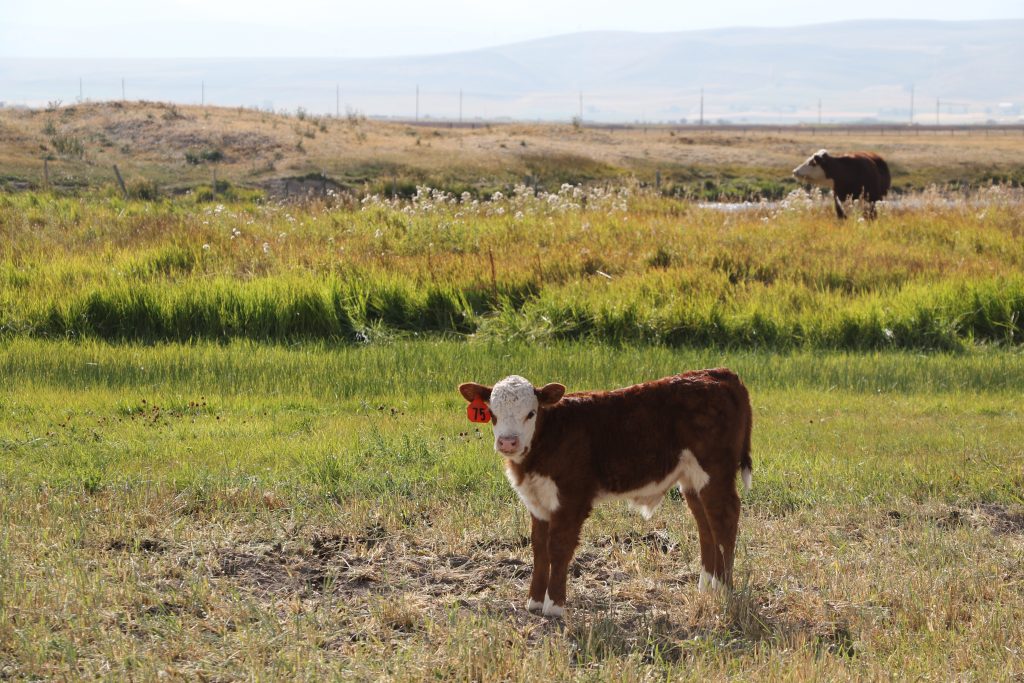 Due to widespread drought across the West, University of Nebraska-Lincoln (UNL) Extension Cow/Calf Systems and Stocker Management Specialist Dr. Karla Wilke says it is imperative producers with fall-calving operations be especially mindful of their cows' body condition.
Wilke discusses the topic in a UNL BeefWatch newsletter dated Sept. 1. 
Body condition in lactating cattle
Wilke notes body condition is critical in all lactating cows as they move into the breeding season. However, she points out it is even more important for fall-calving cows, since they could potentially face a long, hard winter in poor condition while still trying to meet the high-nutrient demand required by lactation. 
"Lactating cows in peak lactation require nearly twice the energy of a dry, pregnant cow during traditional weaning," Wilke explains. 
She further explains cows breed back best on an increasing plane of nutrition.
"Fall-calving cows will likely be bred back in November, since many operations start calving in August," she continues. "Therefore, unless they are grazing cool season annuals such as oats and triticale or brassicas such as turnips and radishes, it is not likely they will be on an increasing plane of nutrition at breeding."
In addition, if forage quality is poor during calving, like it has been this year due to drought conditions, cows could potentially be very thin – below a five on a one to nine body condition scoring scale – which could negatively impact pregnancy rates, according to Wilke.  
Forage considerations
Wilke explains by calving in August, producers are able to take advantage of late summer grass as a forage resource with ample protein and energy for their newly lactating cattle.
"However, hot and dry conditions this year have left many pastures not only short on dry matter tonnage, but also short on the nutrient density required to maintain the lactating cow," states Wilke. 
She notes producers who find their cows losing body condition but don't have access to annual forages for grazing between calving and breeding should consider supplementation strategies or move their cows to a dry lot. 
Fall calving considerations
"Getting newborns off to a great start is always important and tends to be much easier in fall-born calves compared to early spring-born calves," Wilke says. 
However, she also notes changes in a typical routine or location may have unintended consequences.
"If cows are calved in confinement due to drought, it is still important to use the same management practices that are important in spring-calved herds," Wilke says. "For example, calves need a clean, dry place away from cows to rest. Additionally, in hot, dry conditions, a source of shade and water are important." 
Wilke also encourages producers to separate calves by age in two-week intervals and to avoid comingling until the youngest calves are one month old. 
"Even though pens are not likely to be wet like they would be in the spring, more confined conditions can lead to overcrowding which can give pathogens a chance to proliferate," Wilke notes. "Therefore, producers need to vigilant in watching for pathogen-related scours in calves." 
Lastly, Wilke suggests if producers need help developing diets and/or management strategies for fall-born pairs during drought years, they should contact their local Extension personnel. 
Hannah Bugas is the managing editor for the Wyoming Livestock Roundup. Send comments on this article to roundup@wylr.net.