Beef and cattle markets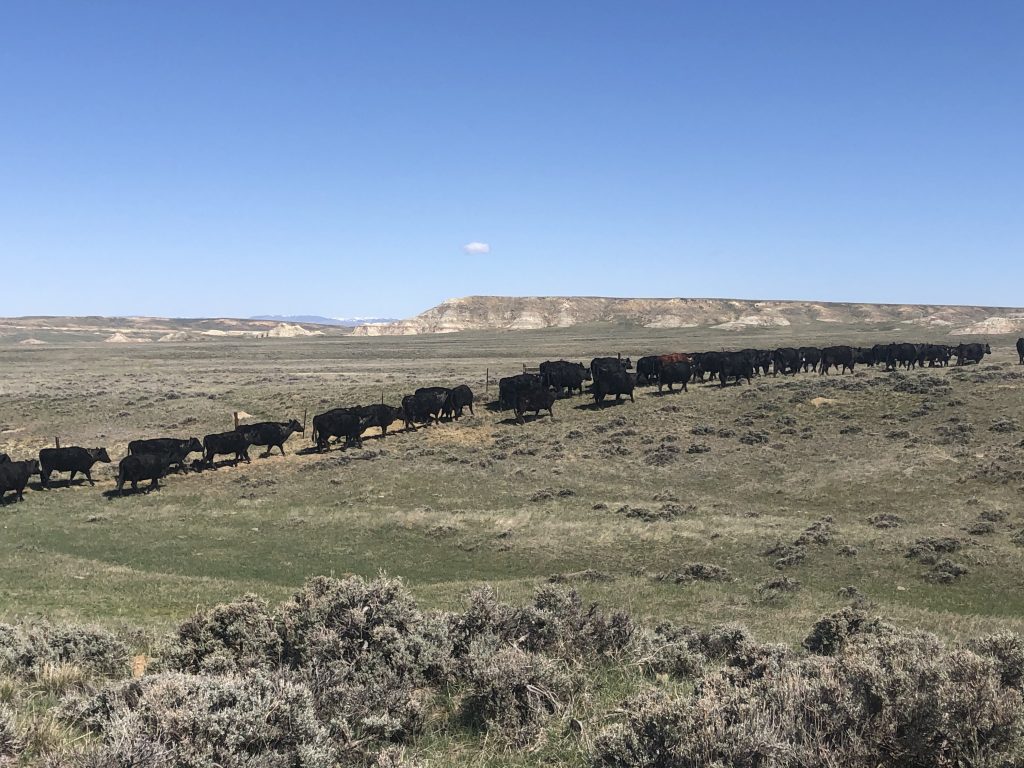 Some sectors in the industry looking up, others still face disruption
There have been many different factors affecting the beef and cattle markets recently, making it difficult to track individual sectors. Some sectors of the industry still seem to have a dark cloud looming above, while others are seeing brighter days.
Cattle slaughter approached year ago levels in recent days, after weeks of severe disruption, and wholesale beef prices retreated to more normal levels as well. However, there are still numerous disruptions caused by the COVID-19 pandemic affecting the industry.
Slaughter cow prices – a bright spot
Due to the market uncertainty and turmoil driven by COVID-19, the new dynamics of the slaughter cow market, which has resulted in higher slaughter cow prices, has been one of the few bright spots for cattle producers in recent months.
According to BEEF, slaughter cow prices averaged $57.84 per hundredweight (cwt) over the past six weeks of available data, a 19.5 percent increase from the same period in 2019.
"The cull cow markets are most directly related with ground beef demand," explains Josh Maples, agriculture economist at Mississippi State University. "Since the emergence of COVID-19 in the U.S., retail sales of ground beef have been significant."
Dairy cow vs. beef cow slaughter
Maples goes on to note, in 2019, the split for total federally-inspected cow slaughter was about 50/50 between beef and dairy cows, but points out the seasonal patterns of beef and dairy cow slaughter are a little different.
"Dairy cow slaughter typically declines from the first of the year to a seasonal low in June and July," he says. "Beef cow slaughter varies too, with production cycles and declines in the summer, but is typically a little more consistent than dairy through the spring and summer months before peaking as the winter months approach."
Specific to 2020, Maples says processing plant disruptions resulting from COVID-19 cases showed beef and dairy cow slaughter faced different reductions.
"The worst week for beef cow slaughter capacity was in late April, when slaughter was 19.5 percent below the same week a year ago," Maples explains. "Total dairy cow slaughter didn't show this same level of reduction, but instead declined from week to week for most of the spring, which occurred alongside the typical seasonal decline."
He further notes the number of beef cows processed increased through May and into June, and for the first two weeks of June, beef cow slaughter was up 6.7 percent compared to the same two weeks a year ago.
"Similar to what occurred in calf and feeder cattle sales, at least some of this increase may likely be due to sales delays caused by producers' decisions to wait or by auction slowdowns," Maples explains. "The relative strong prices, combined with the low beef cow slaughter in April, provides rationale for the increase in beef cow slaughter in late June."
"Beef cow slaughter year-to-date is up about two percent, while dairy cow slaughter is down two percent," he states. "Together, year-to-date total cow slaughter is about the same as a year ago."
When looking ahead, Maples says lower calf prices could drive increased beef cow culling later in the year. However, dairy slaughter is near the seasonal low point and rebounding milk prices likely may prevent significant dairy cow culling.
"While the supply picture is becoming a little clearer, ground beef demand will continue to be key for support of beef cow cull prices," he concludes.
Beef exports face challenges
Despite the uptick in cull cow prices, keeping U.S. beef exports moving during this time is as important as ever, but the export sector is still facing challenges.
According to Scott Brown, University of Missouri livestock economist, there are some key issues to keep in mind regarding future beef exports.
"The three markets of Japan, South Korea and Mexico have accounted for more than 60 percent of U.S. beef exports in recent years," explains Brown. "While the sharp upward spike in wholesale beef prices has affected shipments to all markets since early May, different dynamics among these three markets during the first part of 2020 highlight some of the issues that could be in play for some time moving forward."
Dollar value hurts exports
One of these issues, according to Brown, is the dollar value hurting exports with Mexico.
"While the U.S. dollar strengthened against most currencies in late March when COVID-19 was dominating headlines, it has returned to near-year ago levels in many cases, but not against the Mexican peso," he explains
"The U.S. dollar has continued to be 10 percent to 20 percent stronger, making a situation due to a difficult consumer economy in Mexico even tougher," Brown adds. "Expectations for beef exports to Mexico have been further damaged by the pandemic."
Export market optimism
While beef exports to Mexico may be on the downslide, Brown is optimistic about export markets in Japan and South Korea.
According to Brown, beef exports to Japan from February to April were 62 million pounds above year ago levels, an increase of 33 percent. He also notes April shipments were the highest since October 2003.
"With the U.S. on equal footing with its competitors regarding tariffs, there is continuing optimism Japan will be a strong market for U.S. beef," Brown says.
Brown also notes South Korea has been a growth market for much of 2020.
He explains, "With Australia continuing to rebuild its cattle numbers, beef production there is expected to fall sharply. The U.S. and Australia supplied more than 90 percent of beef imports for South Korea in recent years, and with Australia facing much tighter supplies ahead, the prognosis for increased beef trade with South Korea is positive now that U.S. prices have returned to more normal levels."
Brown continues, "Although there are bright spots in some segments of the U.S. beef industry, some of the same economic issues looming over future U.S. export demand will affect shipment levels, limiting upside movements in cattle prices."
Hannah Bugas is the managing editor for the Wyoming Livestock Roundup. Send comments on this article to roundup@wylr.net.