Building the Best: Sunny Okanogan Angus continues traditions of high-quality bulls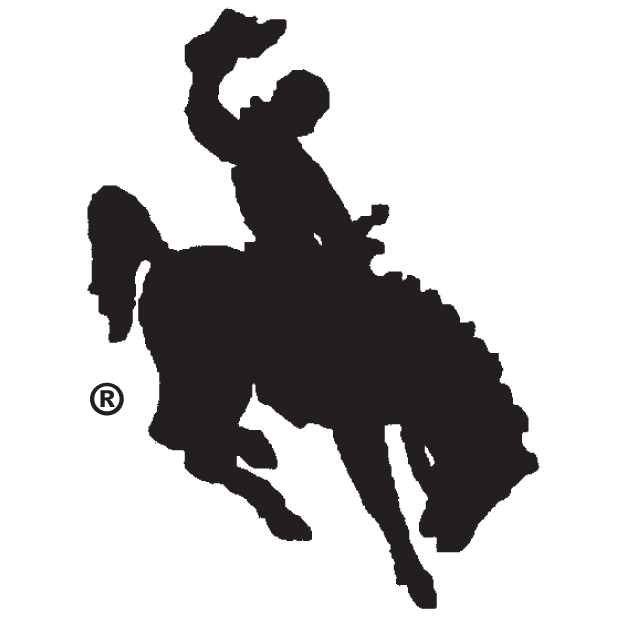 Omak, Wash. – In 1961, the Vejraska family launched Sunny Okanogan Angus, and for the last 46 years, they've sent bulls to Midland Bull Test for performance testing.
Lou and Elda Vejraska started the operation with the purchase of a few Angus cattle, and Sunny Okanogan Angus has flourished since then.
"Sunny Okanogan Angus Ranch is a runaway 4-H project," explains Craig Vejraska, Lou and Elda's son. "I started raising a few Angus cattle after talking to my relatives in the Midwest and Nebraska who all had Angus."
What started as a few purebred heifers for 4-H quickly grew into Vejraska's career, and his family continues to raise high-quality bulls today.
"We're in north-central Washington, 30 miles south of the Canadian border," he says. "We're in a dry part of the state with an annual rainfall of six to 10 inches – and we see six inches more than we see 10."
Vejraska, with his sons Todd and Scott, runs Sunny Okanogan Angus on the high mountain plateau country, which is home to a herd of registered Angus and commercial cows.
Bull testing
Almost 50 years ago, the Vejraska family started bringing bulls to Midland Bull Test.
"We were taking bulls to Midland back when they used to haul the bulls into Billings, Mont. to the Public Auction Yards (PAYS) for the sale," Vejraska says. "We were using artificial insemination (AI), so we sent two or three different sire groups of bulls just to see how they would perform."
Over time, Craig's father and Leo McDonnell's father became close friends. McDonnell and his family run Midland Bull Test today.
"It really became a family deal," Vejraska says. "Now, Sam and Leo McDonnell and my wife Mary Kay and I travel all over the country together. We've always had good luck testing at Midland, and we have become close personal friends."
Using results
Sunny Okanogan Angus focuses on feed efficiency and carcass performance, and they use the information in making their breeding decisions from year to year.
"We like to send sire groups to get a feel for whether we want to use a bull again," Vejraska explains. "We try to select sires that are high efficiency as far as rate of gain, and we focus on how the cow performs."
Vejraska comments that some years, they do really well at Midland, but others they don't. Either way, the information is valuable for the ranch.
"We had a stretch where three out of five years, we had top sire groups," he explains. "Sometimes our bulls light the world on fire, and sometimes they don't. Taking bulls, however, gives us an idea of what they will do."
Vejraska adds it is also profitable because they have the information available when selling bulls.
The best bulls
When Vejraska is selecting bulls, he uses Basin Payweight 107 as the model.
"I've been fortunate enough to own what I consider the perfect bull," he says. "I bought Basin Payweight 107, and he left a lot of wonderful daughters in our cowherd."
With good milking ability and strong growth traits, Vejraska says his steers also finish well in the feedlot.
He adds, "Basin Payweight is the best bull I've ever owned, and he has a strong influence in our herd."
On the ranch
Back in Washington, Vejraska says a good bull is important, and as a range operation, they need efficient sires that go to work.
"We're a real range operation, and our cows run on 400,000 acres of Forest Service, Bureau of Land Management and private ground," he explains. "They have to be range-worthy."
Every year, calving begins in early January, and they aim to get all the cows bred in the first 30 cycle. Ideally, calving will wrap up before February snowstorms hit.
"For the summer months, the cattle are turned out onto rangelands, where they stay until mid-September," Vejraska says. "We start riding our range ground to gather cows the second week of September, and we hope to have them all home by Christmas."
Everyone helps ride to gather cows, and Vejraska says three generations help on the ranch today.
Passion for ag
Ranching runs deep in the Vejraska family, and today, Todd and Scott work alongside their father to run the operation.
"Todd manages the ranch now," explains Vejraska. "He's our geneticist and selects which cows get bred which way."
He continues, "Scott's the keep-everything-running guy. He also does a lot of feeding and rides with us, but that's where they like to be."
In addition to the cattle, Sunny Okanogan Angus raises alfalfa hay and triticale hay, as well as corn silage.
The Vejraska family has also owned and operate Okanogan Livestock Market since 1980. Though they don't host a regular sale today, the sale barn is open for bull sales and several sales each year.
He looks at his history ranching and raising cattle and says ranching is all he ever wanted to do.
"This is what Vejraskas do – raise bulls," Vejraska comments. "When families sit down at Christmas or Easter dinner, a lot of people end up talking about the weather. We talk about cows. Raising bulls is just a part of who we are and what we do."
"We've been at it for 50-some years now, and near as I know, we intend to keep doing it," he says.
Saige Albert is managing editor of the Wyoming Livestock Roundup. Send comments on this article to roundup@wylr.net.