January is National Oatmeal Month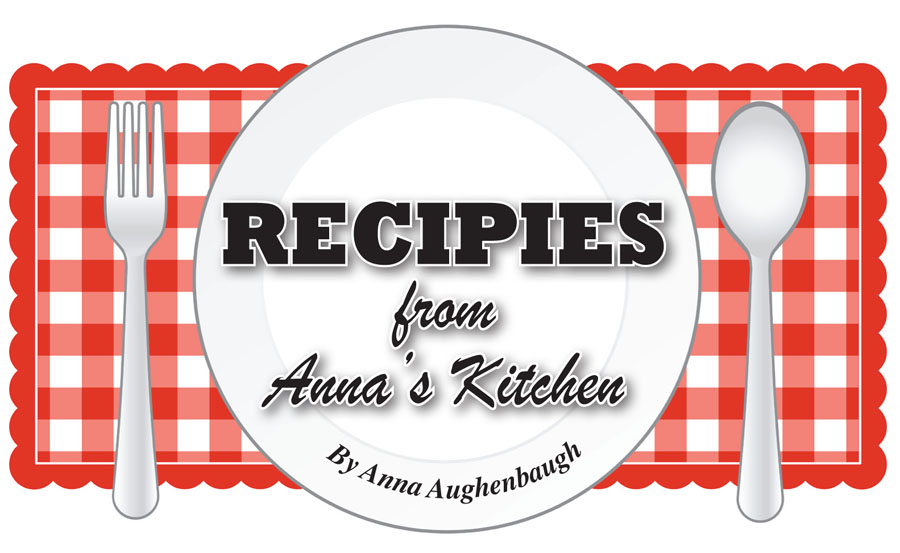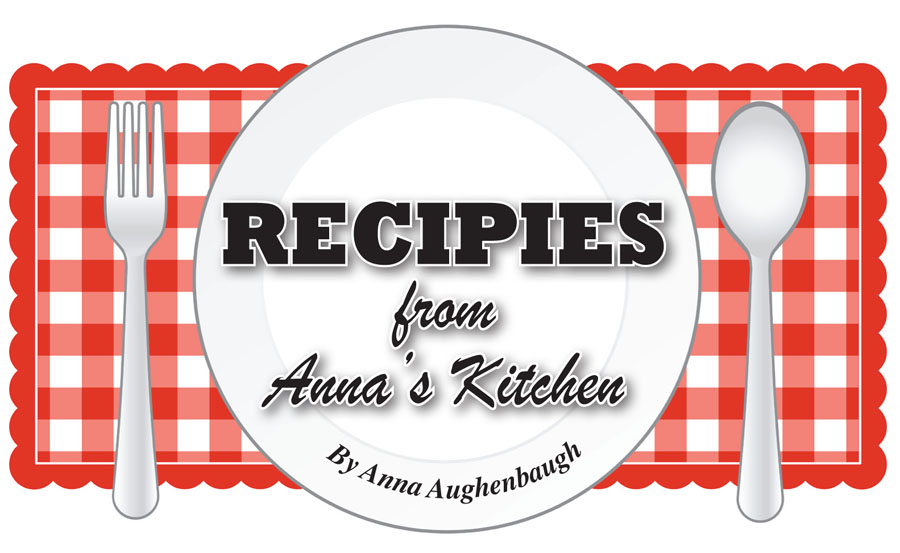 The Roundup's newest columnist, Fort Collins, Colo. cook Anna Aughenbaugh, says she loves to try new recipes, and seldom makes them without changes.
    "When our three children were home, they got to vote on the new meals. If it was a thumbs down, they got to tear up the recipe, if it met with approval, it was put into my 'keeper' file. Once in awhile my hubby will ask for one of his favorites, but he is very good-natured about all the new dishes he has set before him," she says of her cooking history.
    "We are what we eat, so I try to keep us healthy by keeping meals interesting and in moderation. I'm not inclined to do crafts, etc. anymore, so this lets me use my creativity in the kitchen. I like to share my knowledge and recipes with others who may find it hard to choose what to fix for meals," she notes.
    Look for Recipes from Anna's Kitchen in your Roundup the second issue of each month.    After two months of holiday feasting, most of us feel the need to cut back on our eating. Other than the New Year's holiday, January is void of much to celebrate, making it the perfect time to honor oatmeal. The weather is usually downright cold, so it is a good time to serve steaming bowls of stick-to-your-ribs oatmeal for breakfast.
    A Tufts University study compared children who ate oatmeal to those who ate cold cereal, or no breakfast at all. In three weeks' time, the oatmeal eaters performed five to 12 percent better on spatial memory tests, which are important for geography and math skills. If it works for kids, it must help adult memories, too.
Stove Top Breakfast Oatmeal
    For two servings: 1 cup oats, 2 cups water. Bring water to a boil in a saucepan. Stir in oats; cook about 5 minutes over medium heat; stir occasionally. Add 2 Tbsp. ground flax seed, 2 Tbsp. chopped walnuts, 4 Tbsp. raisins, 1 tsp. cinnamon and drizzle with honey over each bowl.
    When I cook a bowl for only myself, I do it in the microwave, which saves washing a sticky pan. Put 1/3 cup oatmeal in a microwave-safe cereal bowl, add 2/3 cup water, raisins, nuts, 1 Tbsp. ground flax seed and ½ tsp. cinnamon. Cook on power level 7, to prevent boiling over, for 222 seconds.
Banana Oatmeal CookiesPreheat oven to 350˚.
3/4 cup shortening
1/2 cup brown sugar
1/2 cup sugar
1 tsp. vanilla
2 eggs
1 cup mashed banana
2 cups quick cooking oatmeal (not instant)
1 cup flour
1 cup instant dry milk
1 tsp. baking powder
1/2 tsp. baking soda
1 cup chopped walnuts    Cream first five ingredients until fluffy; stir in banana. Mix in dry ingredients. Drop by tsp. onto greased cookie sheet, flatten a bit with a fork. Bake at 350˚ for 14 minutes, or until light brown and when cookies spring back when touched. Makes about 48 cookies.
Coconut Banana Cream Pie
This is our daughter's favorite pie recipe, because, as a teacher, her time is limited and it's so easy to makes and tastes so good:Preheat oven to 300˚.
Crust:
1 1/3 cups coconut
2/3 cup oatmeal
3 Tbsp. butter, melted
Put all ingredients in a 9" pie pan, mix well. Press into bottom and sides of pan. Bake at 300˚ for 15 minutes, or until golden brown.
Raise oven temperature to 400˚.
Filling:
3 cups milk
1/3 cup cornstarch
3 eggs, separated
1/2 cup sugar
2 Tbsp. butter
1 tsp. vanilla
2 large bananas
1/4 cup sugar
    In a large saucepan, mix milk, cornstarch, yolks, sugar and butter. Cook over medium heat, stirring often until it boils and thickens. Boil 1 minute; stir in vanilla. Slice bananas into pie shell; pour filling over the top. Beat egg whites until stiff peaks form. Gradually add sugar and beat more to dissolve. Spread meringue over filling, being sure to seal the edges. Bake for 10 minutes, or until meringue is golden. Cool on a wire rack. Serves 6 to 8. Refrigerate leftovers.